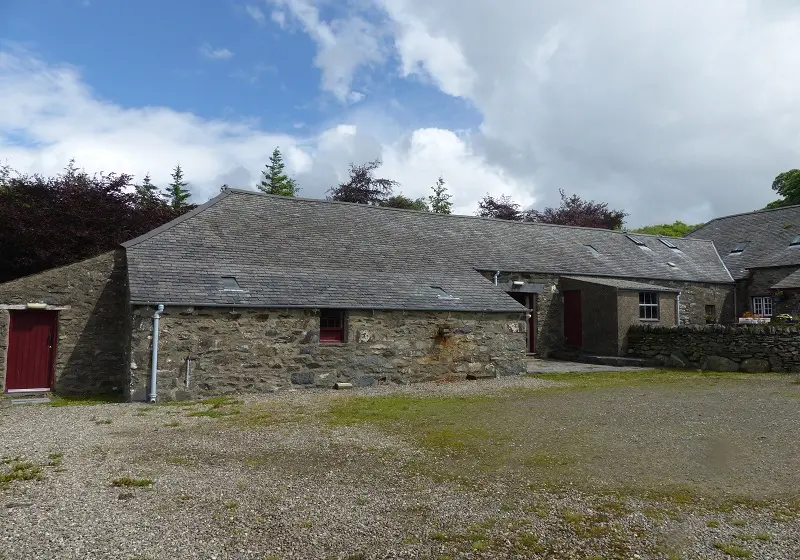 Hendre Isaf Bunkhouse
The National Trust is well known and well respected in the UK as keeper of some of the most beautiful homes, buildings, estates and parklands. As part of if its aim to encourage more people to experience the stunning vistas of the UK it has a series of holiday accommodations ranging from small cottages to striking country houses. Perhaps one of its more unusual is the Hendre Isaf Bunkhouse in Snowdonia, North Wales.A Grade II listed building, the four hundred year old flint bunkhouse offers accommodation for up to 18 people in an informal setting making it ideal for groups who wish to explore the natural beauty and enjoy countryside pursuits that are synonymous with the area.
Previously heated by an oil system, the Trust made the decision to change the system to a renewable energy Ground Source Heat Pump as part of its ongoing commitment to choosing sustainable, renewable and energy saving initiatives wherever possible. Two NIBE F1145 12kW Ground Source Heat Pumps were installed by WDS Green Energy and complimented by two 400L hot water storage cylinders to provide adequate heating and hot water for all guests when the property is at full capacity. 750 metres of pipework were laid laterally in a field adjacent to the property causing minimum disruption allowing the property to be fully occupied once again in a short timescale.
The Solution
"Hendre Isaf is a fine example of a typical 17th Century Welsh farm building, restored & converted to provide a characterful home for those exploring the beauty of the Snowdonia National Park. We are proud to have played our part in preserving it for modern day life," said Lewis McNulty, director at WDS Green Energy. "This is one of a number of projects that we have supported the National Trust on as they continually search out ways to make properties, such as this, more sustainable and with a lower carbon footprint.
"The installation of a Ground Source Heat Pump system enables the property to be warm and have plentiful hot water without the inconvenience, dirt and expense associated with oil systems and of course, supports the National Trust's low carbon mission statement.
"Drawing on the heat contained within the ground and converting that into heat and domestic hot water, Ground Source Heat Pumps are a perfect solution for anyone who is looking to lower the carbon footprint of their property. Known for their efficiency -delivering three to four times the amount of electricity they use in heat energy - they are suitable for most domestic and commercial applications."
Results
In addition to the eco-credentials offered by the heat pump over oil and the complications associated with the delivery and storage of the oil, significant financial benefits have been realised.
Renewable Heat Incentive (RHI) payments have been estimated at around £3229 per annum for 20 years. With running costs at around £400 lower than those of the old oil system, the heat pump system delivers annual savings and RHI payments of nearly £3,700 to offset the capital cost of installation works.
Conclusion
The National Trust welcome over 60 million tourist to either paid for attractions or coastal areas and parks each year and preserving these is at the top of their sustainable tourism policy.
In 2016/17, documented in their impact review, they saved 3,000 tonnes of energy through their focus on renewable energy – that equates to taking 1566 cars taken off the UK roads.
Lewis McNulty, WDS Green Energy said: "Choosing renewable energy for holiday accommodations is just one area where they are focusing their efforts to continue these enviable statistics.
"Hendre Isaf will benefit hugely from its new heat pump system, which brings reliability,consistency,and significantly reduces the carbon footprint of the building.
"It has been a pleasure to be involved in a long term, game changing project that is already delivering considerable benefits."
Visit Hendre Isaf Bunkhouse