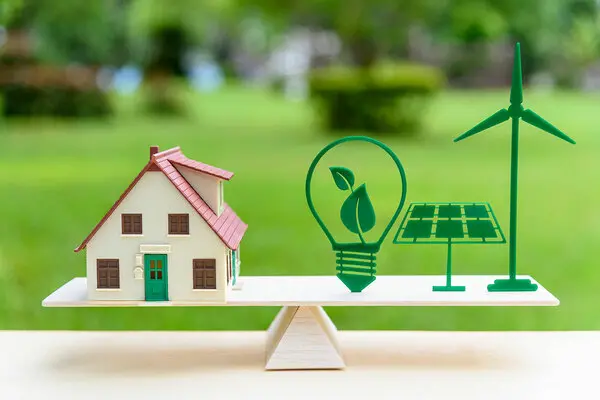 A major scientific report published by the Intergovernmental Panel on Climate Change (IPCC) this month warned the world that the only alternative to immediate climate action is catastrophe.
With the world now warmer than it has been in over 125,000 years there is an imminent risk of us hitting 1.5 degrees above pre-industrial levels of global heating in the near future. The only option to avoid the effects of climate change from getting worse – and all at once – is for us to curb our dependence on fossil fuels.
Despite the stark warnings in the IPCC report, and those already produced by the Climate Change Committee, there still remains very little sense of urgency in some of the more difficult areas of decarbonisation.
In fact, despite 40% of total UK carbon emissions being caused by homes and buildings, the Heat and Buildings Strategy is still sitting on the shelf after several delays.
If our only lifeline in the fight against climate change is an immediate change in human behaviour, it is essential that the Strategy – now expected next month – is as bold and ambitious as possible.
However, rumours in the media that plans to ban the sale of gas boilers from the mid-2030s will be watered down mean that there is a risk that the Heat and Buildings Strategy will not even live up to expectations, let alone exceed them. If we are to have any hope at all of meeting net zero carbon emissions in the UK by 2050 – which is our only chance of slowing down and reversing global heating - we cannot allow this to happen.
Other claims have come to light in recent weeks that provide a little more hope though, with talk that Ministers are in fact considering boosting the one-off payments to encourage households and landlords to replace their gas boilers. This would be through the Clean Heat Grant scheme being launched this April to incentivise people to buy heat pumps, with proposed grant vouchers currently valued at £4,000.
There is also speculation over whether the Green Homes Grant will be resurrected after being scrapped earlier this year following a series of administration hiccups. Lessons will of course need to be learned to turn the revived scheme from a failure into a roaring success. If administered correctly – with clear, long-term deadlines – a successor scheme could go some way to supporting the rolling out heat pumps whilst incentivising installers to upskill for the future.
This is something that simply wasn't doable for the industry last time round due to timeframes being too short to warrant investment in training.
Longer, more stable policies would provide installers with the confidence they need to gain the skills they need for the green jobs of the future so that they can fulfil their vital role in the energy revolution.
Positive news was unveiled for installers this month by the Heat Pump Association (HPA) following consultations with installers and wider industry on the training route for heat pump installers. As Chair of the HPA, I am pleased to have worked with others across the sector to have established a course that will enable heating installers to gain the skills and training they need to deliver greener, more energy efficient homes of the future. Installers can undertake the course through NIBE Pro, with bookings now being taken on our website. Industry has an important role to play in upskilling the UK's army of installers in the years ahead; however, unwavering support from the Government must go hand in hand with this along the way.
Rt Hon Kwasi Kwarteng, Secretary of State for Business, Energy and Industrial Strategy (BEIS) welcomed the HPA's news describing the training scheme as 'absolutely critical' in the endeavour to ensure that there are enough skilled tradespeople to deploy 600,000 heat pumps each year by 2028.
The Heat and Buildings Strategy must now show the same level of support by reflecting the scale of change required to decarbonise heat in buildings. With the window for climate action closing quickly, there is no time for further delay.
You must be logged in to submit comments.
Comments are closed for this article