NIBE Energy Systems is delighted to have contributed to the opening of a new mobile heat pump facility as part of a collaborative effort to unlock essential training opportunities in Scotland, with a particular focus on addressing training gaps in remote and rural areas where there isn't college training provision.
The initiative is the result of a collaboration between Energy Saving Trust, Energy Skills Partnership (ESP), South Lanarkshire College and NIBE Energy Systems, and has been fully funded by the Scottish Government. The facility was officially launched by Mr Graeme Dey, Minister for Higher Education, Further Education and Minister for Veterans at South Lanarkshire College on 2nd August.
Hosted by South Lanarkshire College, the BPEC approved training and assessment centre will be a shared resource available to all Scottish colleges. Installers can visit the centre to undergo training and certification on heat pumps, as well as obtain their Water Byelaws/Regulations and Domestic Vented and Unvented Hot Water Storage qualifications.
It is designed to provide flexible training opportunities across the country and encourage the industry to gain the skills needed to decarbonise homes and buildings in line with Scotland's plans to become Net Zero by 2045. The Scottish Government has stated that the availability of an inclusive, diverse and capable supply chain will be key to delivering on their ambition for the decarbonisation of heat in buildings. They estimate that an additional 16,400 jobs will be supported across the economy in 2030 as a result of investment in the deployment of zero emissions heat in new and existing buildings. This initiative will play a key part in achieving these objectives.
NIBE Energy Systems is proud to have assisted with the design of the centre and to have provided the facility with some of its latest air source and ground source heat pumps so that installers can gain hands-on-experience with innovative, low carbon heating technologies.
Phil Hurley, Managing Director of NIBE Energy Systems said:
"We're so pleased to have been a part of this project. We have made it our mission at NIBE to do as much as we can to empower installers through removing barriers to training and unlocking opportunities. Heat pumps will play a key role in decarbonising homes and buildings in Scotland, and we can't roll them out without installers.
"The availability of workers in the sector must increase to meet the demand for low carbon technology. Flexible training facilities like this will be fundamental in making sure they can access the skills and qualifications they need, and we're honoured to have provided the facility with NIBE heat pumps so that they can get to grips with the technology as they learn."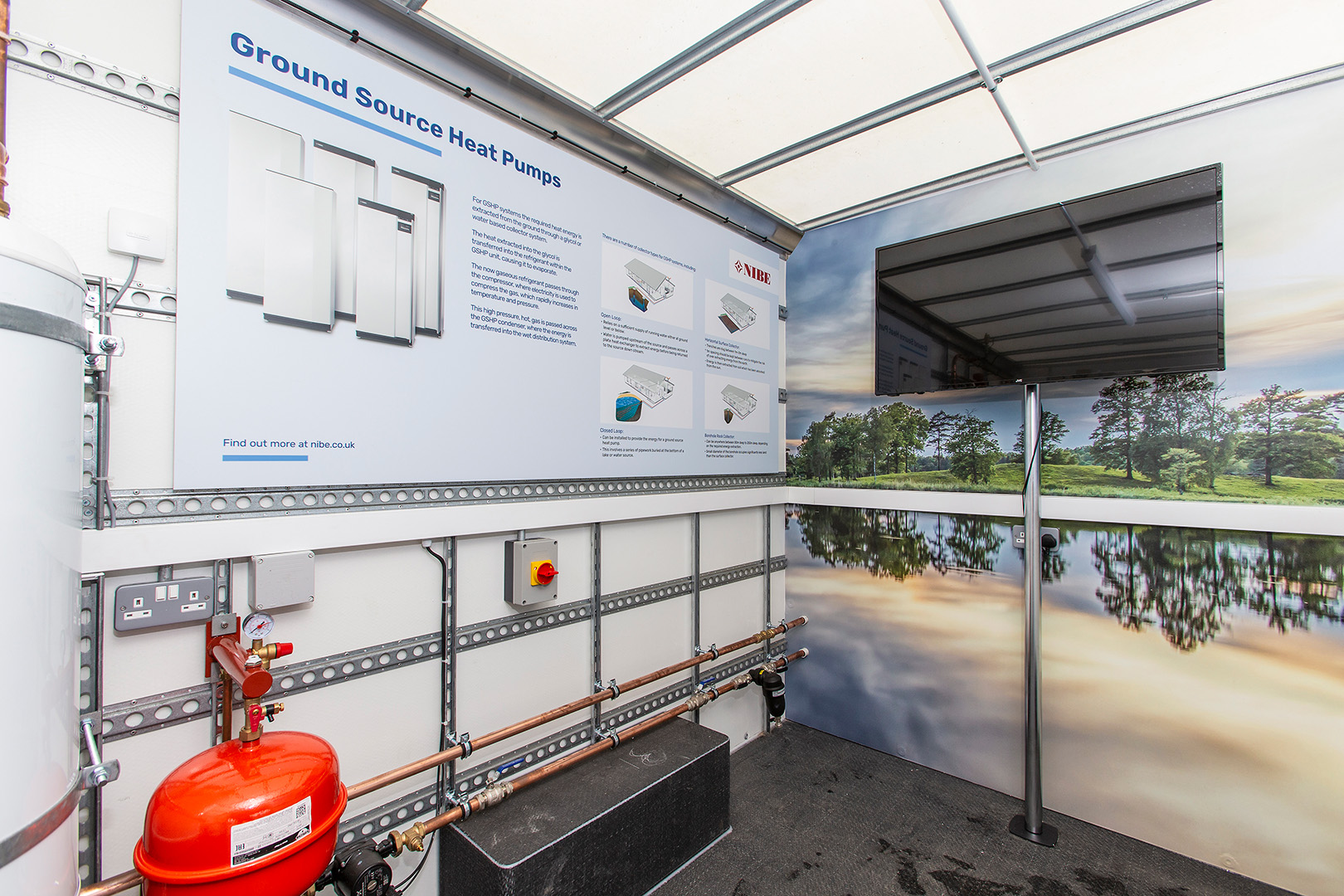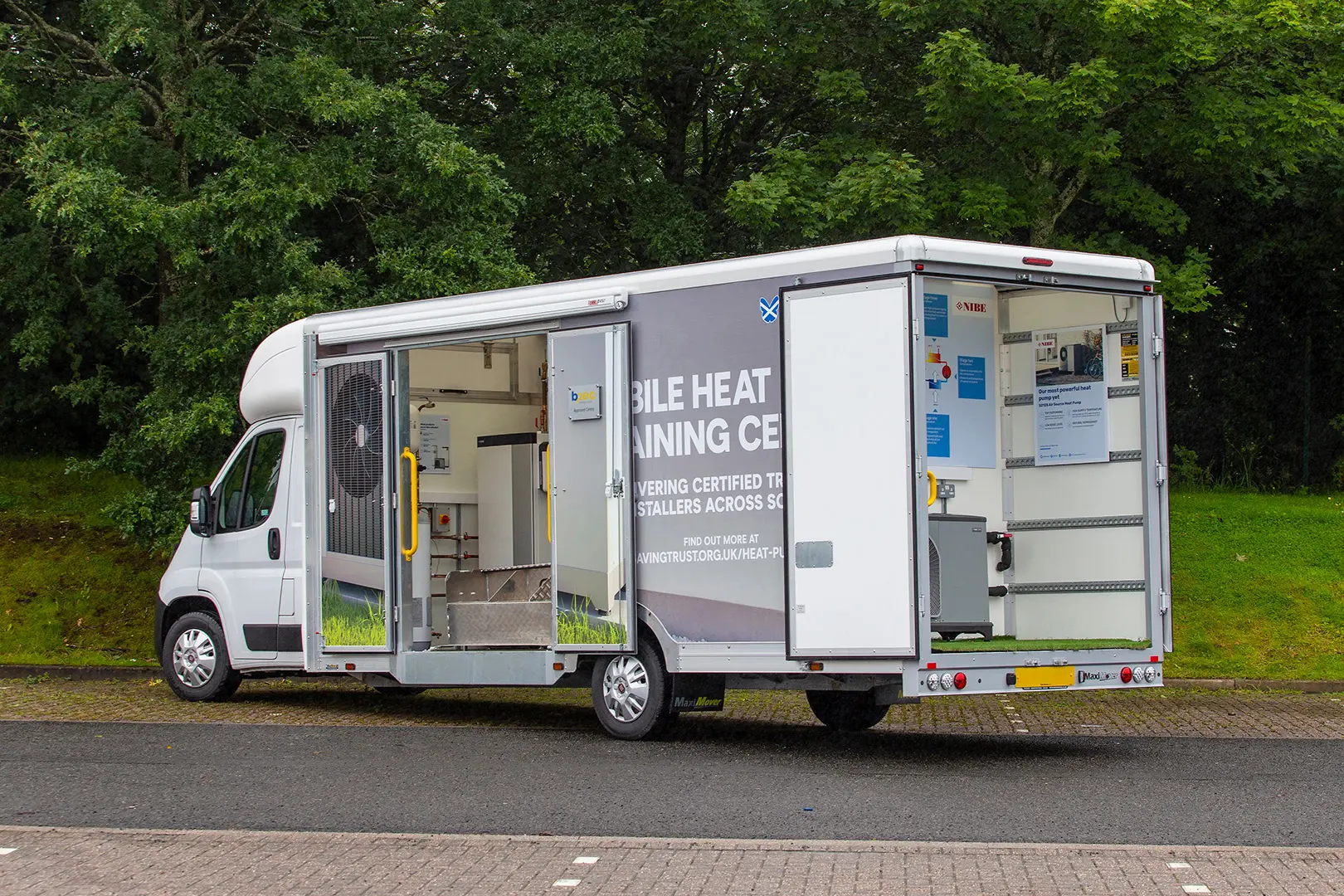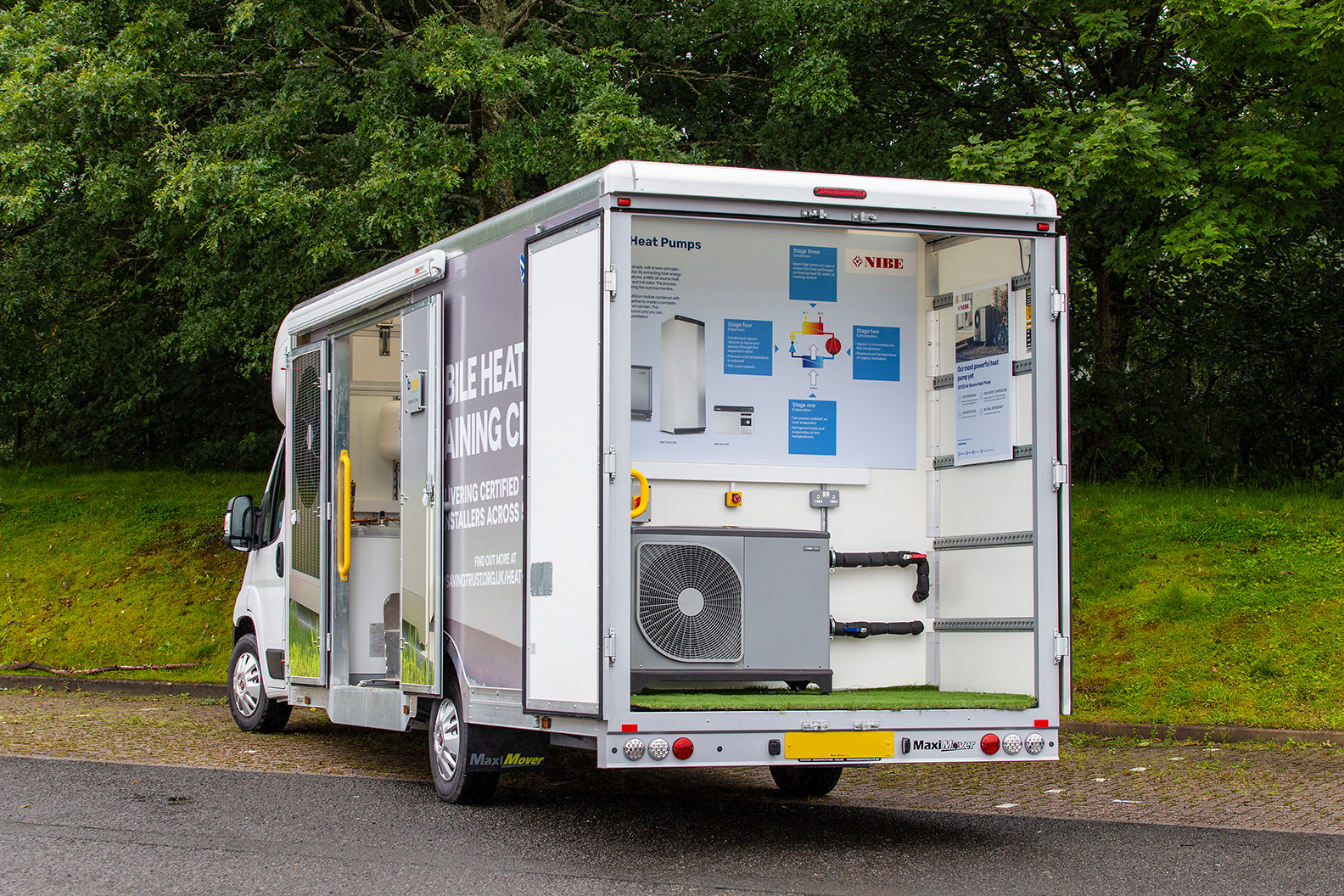 Notes to Editors.
For media enquiries please contact NIBE.Energy@gemserv.com
About NIBE: NIBE Energy Systems is a leading European manufacturer in the heating sector. The company is committed to sustainable construction and specialises in providing high-tech energy-saving solutions for heating, ventilation, cooling and heat recovery. NIBE also prides itself on delivering a variety of training courses at locations across the UK, aimed at providing installers with all the knowledge and expertise needed to carry out efficient, start-to-finish installations.
Find out more about NIBE's installer partnership scheme, NIBE Pro, here.
About the heat pump training centre:
Training provided at the mobile heat pump training centre will be delivered by heat pump qualified trainers from colleges already delivering heat pump training. It may also be delivered by qualified private training providers. For more information, visit: Mobile heat pump training centre - Energy Saving Trust
You must be logged in to submit comments.
Comments are closed for this article