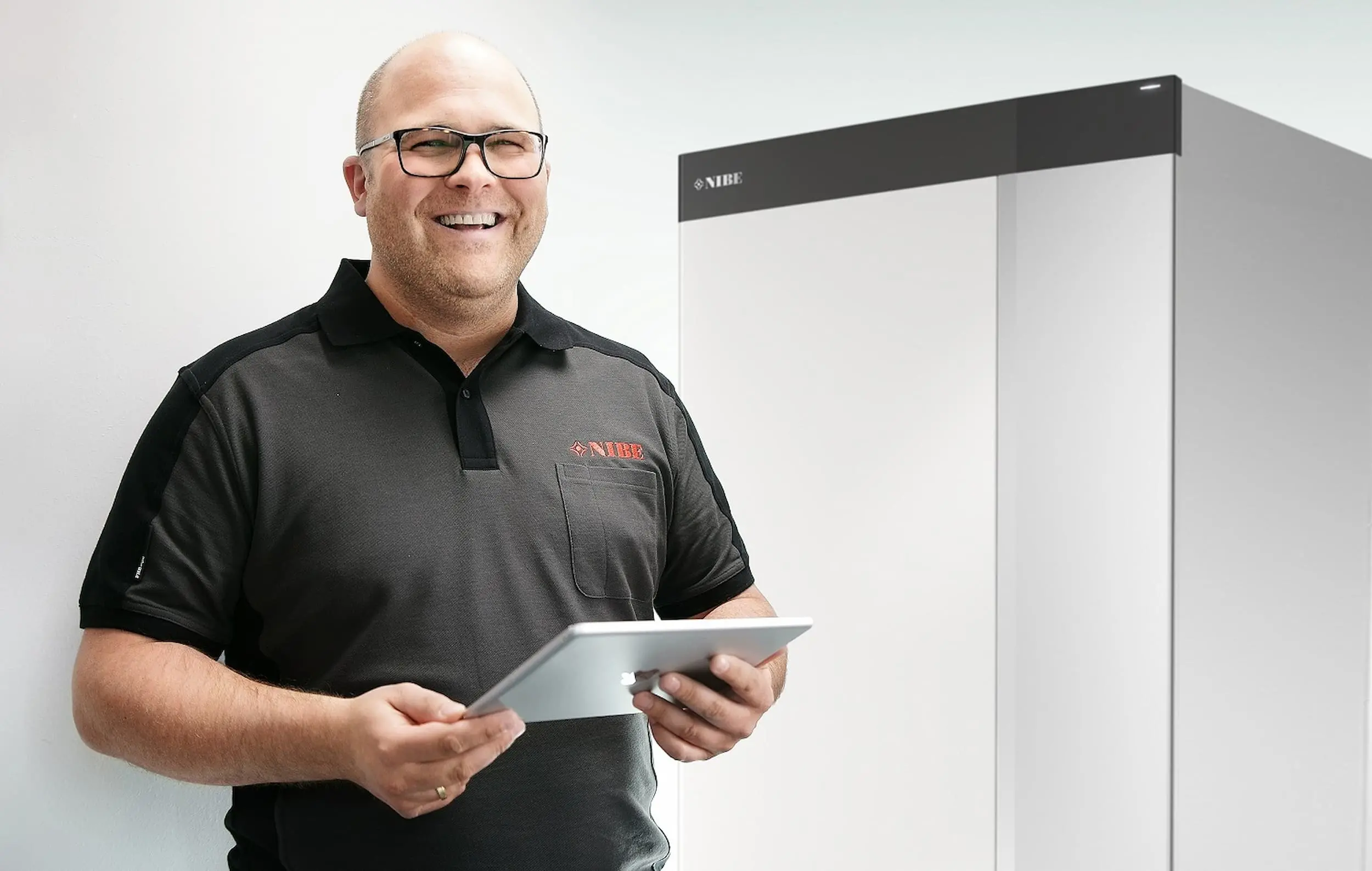 NIBE Energy Systems invites installers to discover NIBE Pro – a streamlined installer partnership scheme designed to guide heating engineers on their journey to becoming heat pump installers.
Come and find out all about NIBE Pro!
The scheme is specifically designed to guide heating engineers on their journeys to becoming heat pump installers, steering them through the MCS certification process from start to finish as well as providing best-in-class digital tools, technical support and business support.
Are you ready to find out more about becoming a heat pump installer?
By speaking to a member of the team, you can discover all the benefits of NIBE Pro, including:
Training costs fully redeemable against product purchases
Loyalty Rewards
Career Enhancement
Best in Class Tools for NIBE Pro Installers
The new NIBE Pro portal
You won't just leave the stand with an understanding of how to upskill in heat pumps; the NIBE team will also be unveiling information on a brand-new product – an innovative air source heat pump using the industry leading R290 all natural refrigerant!
And of course, you won't leave empty-handed. There'll be a chance for you to get your hands on NIBE's new product by taking part in our Beat the Expert Competition! You could also win one of three FREE NIBE Pro training course places (and maybe a bit of NIBE merch!).
Where to find NIBE
NIBE would love for you to drop by Stand D181 to say hello.
Phil Hurley, Managing Director of NIBE Energy Systems (UK) said:
We're delighted to be launching our brand-new product at the InstallerSHOW! At NIBE, we strive to maximise the output of each and every product, and our new industry-leading air source heat pump is no exception. We are committed to offering a wide range of smart, highly efficient products that cool, heat, ventilate and supply hot water to homes without harming the environment. We can't wait to unveil the product at the show.
Neil Hope, Head of Technical at NIBE Energy Systems said:
We're looking forward to meeting the UK's future heat pump installers at InstallerSHOW 2022! Standing true to our commitment to support plumbing and heating installers as they prepare for the shift away from fossil fuel heating, NIBE Pro is designed to offer best-in-class tools to tradespeople looking to upskill in heat pump technology. We look forward to supporting them on their journeys, and the InstallerSHOW could well be the starting point for many.
Installers can register their interest in NIBE Pro here.
Register for this years InstallerSHOW for free here.
You must be logged in to submit comments.
Comments are closed for this article