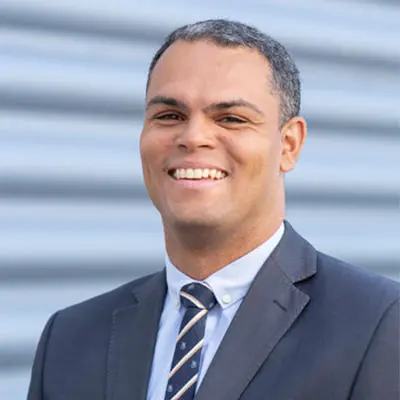 Neil Hope, Head of Technical
Neil Hope joined NIBE in 2011 and has since worked within the sales, specification and training departments. In his new role as Head of Technical, he now oversees design, technical support and field-based after-sales services. Neil is a fantastic asset to the team, boasting a wealth of knowledge acquired from over 20 years of experience in the plumbing and heating sector. Outside of his day-to-day role, he also represents NIBE by contributing to trade associations, including the Heat Pump Association and MCS heat pump working groups.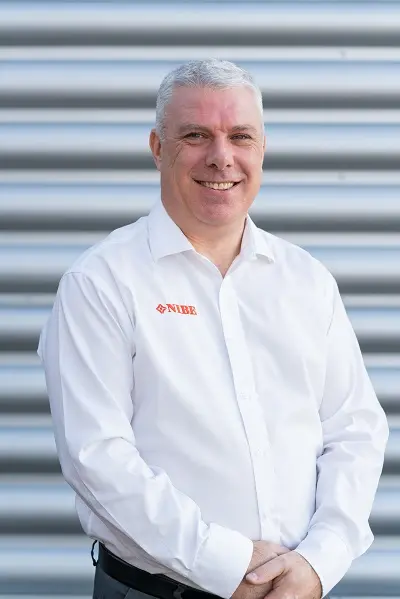 Chris Easton, Technical and Training Manager
Chris Easton certainly isn't a newcomer – with his NIBE career spanning over 13 years, he'll be a familiar face to anyone who has undertaken a NIBE training course or received technical or commissioning support. In his new role as Technical and Training Manager, Chris focuses on the development and delivery of training for new and existing NIBE Pro installers. Chris also supports the technical development of NIBE field service engineers and takes the lead in providing field and office-based technical assistance to installers.
Jonathan Hancock, Product Manager
Jonny joined NIBE's sales and specification team in 2018 after graduating with a BEng in Aerospace Engineering. He has since worked across some of our largest projects, including the introduction of NIBE PVT in the UK as part of Europe's largest PVT project at the University of West London. As Product Manager, Jonny now takes care of UK product certifications and accreditations, including MCS and the SAP Product Characteristics Database, and the development of product standards and testing. Jonny is actively engaged with the development of policy and standards, representing NIBE within working groups and at stakeholder workshops. He was also involved with programs through the Swedish Chamber of commerce and NIBE International Co-operation Platform (ICP), which encourages collaboration between European Markets.
Olivia Powell-Maycock, Head of Marketing
Olivia Powell-Maycock joined the NIBE team as Head of Marketing in 2021. Demonstrating NIBE's ambition to grow the NIBE brand in the UK and raise awareness of the products to both homeowners and installers, the marketing team has tripled in size since last year. Olivia is well placed to lead the team, bringing over 25 years of experience in marketing to the role, including nearly ten years working within the plumbing and heating industry. Marketing executives, Charlotte Ward and Alex Poole also make up the team.
Richard Moore, Design Engineer
Richard Moore is new to the heat pump industry, having previously worked in plastic manufacturing as a Project Engineer. He joined NIBE as a Design Engineer, drawing on his professional experience managing products, creating design solutions, and providing technical advice to consumers.In his debut role within the world of heat pumps, Richard creates schematics for heat pump ducting systems, ensuring that the correct variables are used to estimate and quote customers. He also calculates heat loss figures on properties to assist with the appropriate selection of heat pumps and provides technical assistance and advice as and when required.
Firat ucer, Technical Sales Engineer
One of the newest members of the team, Firat joined NIBE as a Technical Services Engineer in January 2022 with a background of over 20 years in the heating and renewable energy sector. Having taken on a variety of roles within multinational companies in both London and Istanbul, Firat has gained valuable experience, technical skills and knowledge in both domestic and commercial solar thermal systems. As Technical Sales Engineer at NIBE, Firat focusses on strengthening NIBE's installer network and presence within the London and South East areas.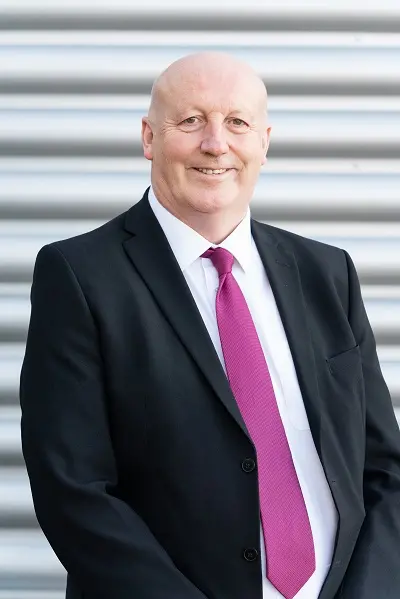 Laurence Allison, Business Development Manager - Scotland
Laurence has over 40 years of experience in the plumbing and heating industry and joined NIBE at the start of 2022. He first stepped into the renewable industry in 2004, specialising in heat pumps and photovoltaics, and developing a vast knowledge of product applications in both the domestic and commercial sectors. He is passionate about the heat pump industry and proactive in promoting the use of the technology.Within his role as Business Development Manager, Laurence works closely with the NIBE Pro Installer Network, and with consultants and specifiers in Scotland, to ensure that all aspects are covered, and that planning and delivery are seamless.
David Harding, Field Service Engineer
David Harding joined NIBE in 2021, bringing with him 35 years of experience in the heating industry. Having started out as a registered gas installer, David has extensive experience working with low-carbon heating systems and previously worked as a Technical Service Engineer carrying out maintenance and repair on Biomass boilers, solar thermal systems and Air Source and Ground Source Heat Pumps. As a Field Service Engineer at NIBE, David takes pride in repairing and servicing NIBE Products.
Dale Harding, Field Service Engineer
Dale joined NIBE at the start of 2022 as a Field Service Engineer for the South West. Working closely with our Service and Technical Managers, Dale's role primarily involves travelling to and from existing installations to carry out warranty repairs and servicing to NIBE's range of Ground Source, Air Source and Exhaust Air Heat Pumps. His career in both domestic and commercial gas heating plumbing spans over more than 35 years.
Ciarán Smith, Field Service Engineer
Ciarán joined NIBE as a Field Service Engineer in January 2022. His role is focused on servicing and maintaining ground source, air source and extract units. Having worked in gas, plumbing and heating industry for 22 years, Ciarán understands that completing his jobs with precision and fulfilling the needs of the customers is integral to the growth of the business. He is delighted to be part of a great team working towards meeting Net Zero.
The Team is still growing!
Current Vacancies
Business Development Manager - Greater London
Business Development Manager – South East
Technical Sales Engineer – South West
Customer Service Assistant
Field Service Engineers
Sales Office Manager
Find out more
You must be logged in to submit comments.
Comments are closed for this article