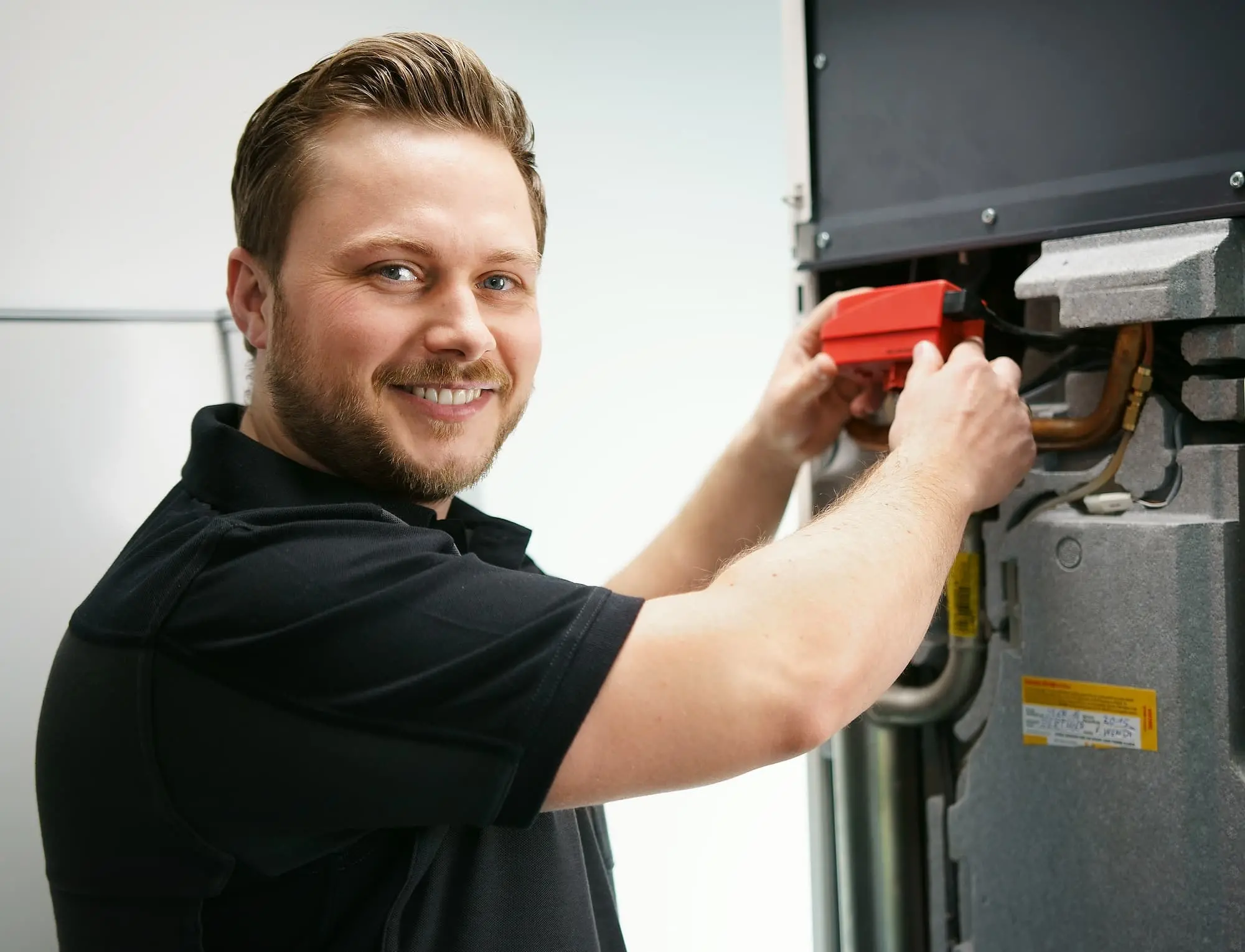 The grand reopening of NIBE's Training Centre HQ in Chesterfield will take place on December 9th, after the closure of the site for refurbishment and other improvements.
The Training Centre will continue to be used to provide Best in Class training to installers, whilst new improvements made will showcase the latest technology and products, with trainers ready to provide teaching in the new facilities from the new year.
The Chesterfield Training Centre is vital for supporting the heat pump installer base, as it will provide comprehensive and industry leading NIBE Pro training, alongside other training and commissioning courses, and service and maintenance courses. The Training Centre is LCL Awards approved, and all training courses are Ofqual regulated and recognised by the MCS and its certification body NAPIT.
The refurbishment has ensured the Training Centre is up to date with the growing demands required for expanding installers within heat pump sector and will help fulfil targets estimating the need for over 50,000 installers by 2030.The refurbished Chesterfield Training Centre contains all of the latest NIBE products, including the innovative new S2125 heat pump, which uses a natural refrigerant for a low environmental impact, and PV-T Panels which transform ground source models into multi source heat collectors. Older products will continue to play a key role in existing projects, with a dedicated service and maintenance room for older products included in the refurbishment.
NIBEs smart home accessories range will also be presented alongside heat pump technology as part of the working displays, showcasing how they can help homeowners get the most out of a NIBE heat pump system and further improve indoor comfort whilst consuming less energy.
Attending the opening event will give insight into the local low-carbon training opportunities available, and the types of skills and knowledge required to decarbonise the economy through heat pump installations. It will also provide an opportunity for NIBE to hear from peers, businesses, and the views of the workforce on upskilling for home energy retrofit.
The Training Centre upgrade has come at a vital time for the organisation, as NIBE prepares to be at the forefront of the nationwide net-zero transition. By training installers to drive heat pump uptake to meet government policy scheme ambition, the UK can continue to benefit from low-carbon and competitive heating bills. Partnerships between NIBE, colleges and other training centres have been formed to boost access to training across the country for installers. These centres, alongside the Chesterfield site, are at the forefront of levelling up installers to possess the in-demand skills needed to kit out new and existing homes in the coming years.
Phil Hurley, Managing Director, at NIBE Energy Systems, said:

We're really excited to reopen this training centre and welcome attendees. We've been working hard to ensure the training facility gives the best possible learning for installers so they can effectively and confidently install heat pumps right here in Chesterfield and across the UK.

At NIBE we've started to address the gaps in industry training for heat pumps, through courses available through our NIBE Pro scheme, and a hands-on learning approach facilitated by our new training centre's working display. We are looking forward to working with new and existing installers throughout their heat pump journey.
See NIBE training courses
You must be logged in to submit comments.
Comments are closed for this article