In the same month that the Government signalled a clear commitment to the role heat pumps will play in the decarbonisation of heating, the Renewable Heat Incentive Scheme received its highest number of monthly applications so far – with air source heat pumps making up the majority at 87%.

With the Heat and Buildings Strategy setting out ambitions to phase out fossil fuel heating systems in favour of low carbon heat, the clear rise in demand for technologies like heat pumps fill us with promise that we're all in this together. The recent discussions at COP in particular were a stark reminder of the need to collaborate and push forward.
Industry is ready to scale up to roll out heat pumps in line with the minimum target of 600,000 a year by 2028, the Government is set to introduce concrete policies and mechanisms, and – as evidenced by the recent RHI applications – consumer demand is on the up. This continues a trend we have seen over the last year across a number of government schemes.
With another four months to go before the scheme closes on 31st March 2022, it will be interesting to see if this trend continues, particularly given the significant coverage heat pumps are gaining in national press. The Heat Pump Association predicted earlier this year that sales were expected to almost double this year reflecting this increased interest. The days when consumers need to scour the internet for answers to questions like 'what is a heat pump?' or 'how do I reduce my carbon footprint?' will hopefully soon be long gone – but it's clearly already starting to make a difference.
Importantly, the growing awareness in heat pumps won't end with RHI. The scheme is due to be replaced with a Boiler Upgrade Grant – previously dubbed the Clean Heat Grant – from April 2022, which means that a further 90,000 heat pump installations are expected to be supported over a period of three years.
Despite being criticised some for not going further, the £450 million budget offers support beyond that provided by RHI by providing upfront finance rather than back payments issued once the renewable technology has been installed. With the direct cost of heat pumps often preventing consumers from replacing their gas boiler with a cleaner alternative, the £5,000 vouchers (higher than the £4,000 grants initially proposed) for air source heat pumps could go a long way to boosting demand even further in the years ahead. Although we are generally happy with the level of grant now being offered for ASHP, we are concerned that the £6,000 for Ground Source Heat Pumps – which have consistently seen less applications through RHI in comparison to ASHPs - will not be enough to boost sales.
We must build on this momentum as an industry to deliver upon the Government's net zero targets. We have all the ingredients, now let's get baking.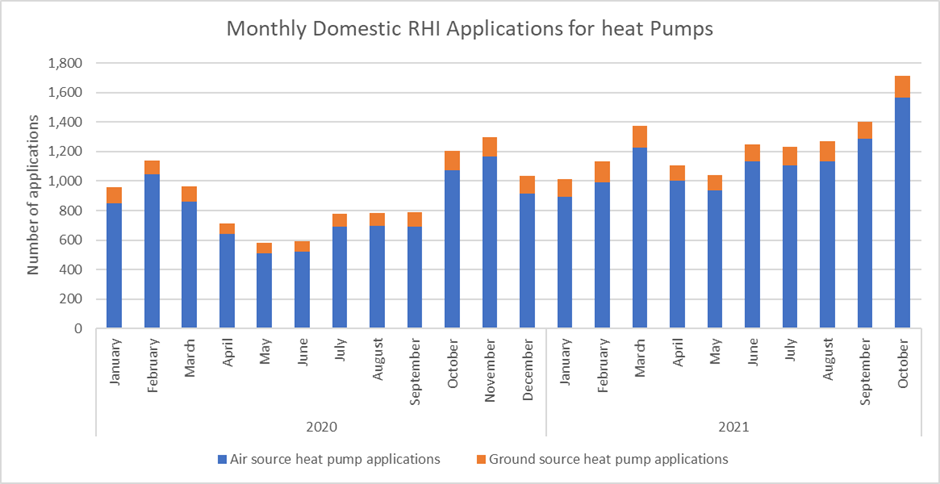 You must be logged in to submit comments.
Comments are closed for this article