In collaboration with HPM Magazine, NIBE Energy Systems conducted a survey to collect the opinions of heating engineers on how heat pump demand and technology, as well as consumer awareness, was evolving. The findings overwhelmingly showed that the industry is expecting to see a huge growth in the renewables market within the next few years, with the improvement of government funding schemes playing a role in the upcoming surge in demand. With BEIS' recent DRHI statistics demonstrating that nearly 18,000 applications were made in Q1 of this year alone, the appetite for heat pumps is tangible.

Indeed, 79% of installers believe heat pumps to be one of the most effective ways of reducing carbon emissions from home heating, and 81% held the same opinion on hybrid heat pumps. This compares to 69% of respondents who backed natural gas boilers as a green solution. Home insulation is the most supported solution for reducing emissions, with 95% of those surveyed promoting a fabric-first approach. Whilst confidence in heat pumps is alive and growing, there is still some way to go before the technology is seen as the undisputed leading renewable heating solution by all installers.
Despite this, 90% of installers are expecting heat pump market growth in their region over the next decade. In the near term, the majority of installers are preparing for moderate growth, a fifth for medium growth and 13% for high growth. The Government's ambition to install over 600,000 heat pumps per year by 2028 will require a rapid market transformation, and it is clear that installers are starting to prepare for this. Yet, more still needs to be done to ensure that no one is left in the 'fossil fuel age'.
Of the types of heat pump solution currently available, 72% of installers predict that air-source heat pumps will be a popular choice for home heating. A smaller group of 39% believe ground-source heat pumps will prove popular, and 54% are backing hybrid heat pump systems.
Some of remaining uncertainty regarding heat pumps may stem from the mixed success of previous government green home initiatives, such as the Green Homes Grant. We can only hope that the Boiler Upgrade Scheme (BUS), which offers homeowners £5,000-£6,000 grants to install heat pumps, proves more effective. Whilst our survey shows that only 31% of installers agree that the BUS will drive an increase in heat pump sales, it is positive to see that 84% believe homeowners are at least slightly aware of the BUS.
Demand for heat pumps has never been higher! With the huge increase in applications for the RHI last month, I am optimistic that confidence in the BUS will only increase over time. Indeed, 82% of installers have reported being asked about heat pumps by their customers. For 31% of respondents, this is either 'almost every time' or 'every single time' they visit a home.
As customer demand increases, the confidence that installers have in the technology will naturally increase as well. According to our survey, 36% of installers are very confident that they are well trained for heat pump installations, and 25% are confident. However, 21% feel that they require more knowledge in order to properly install heat pump systems, as they are 'not confident' or 'not at all confident' with the technology.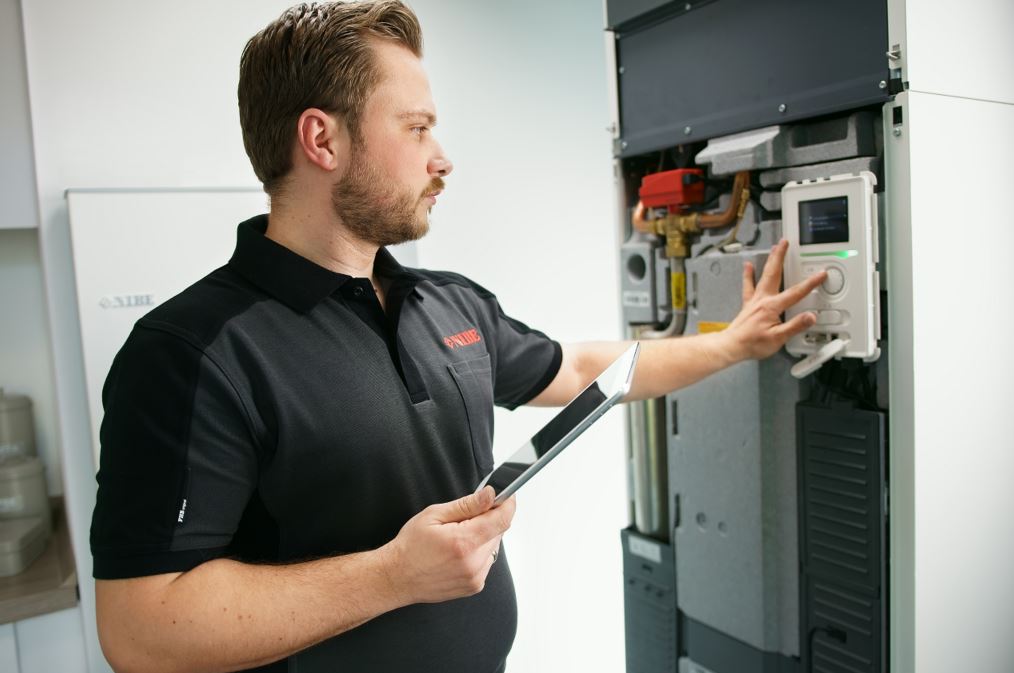 Our NIBE Pro installer partnership scheme helps to prepare installers for these questions and ensures that they are able to confidently offer customers low carbon alternatives to fossil fuel heating technology. It is a streamlined, personalised route for plumbing and heating engineers to become MCS Certified for heat pump installations. All training costs are fully redeemable through the NIBE Pro cashback voucher scheme too.

At NIBE, we believe that confident and competent installers are central to achieving the UK's net zero targets and reducing consumer energy bills, so we were pleased to see results which clearly point towards a growing confidence in heat pumps.
You must be logged in to submit comments.
Comments are closed for this article