Heat pumps popping up along the Trans-Siberian Railway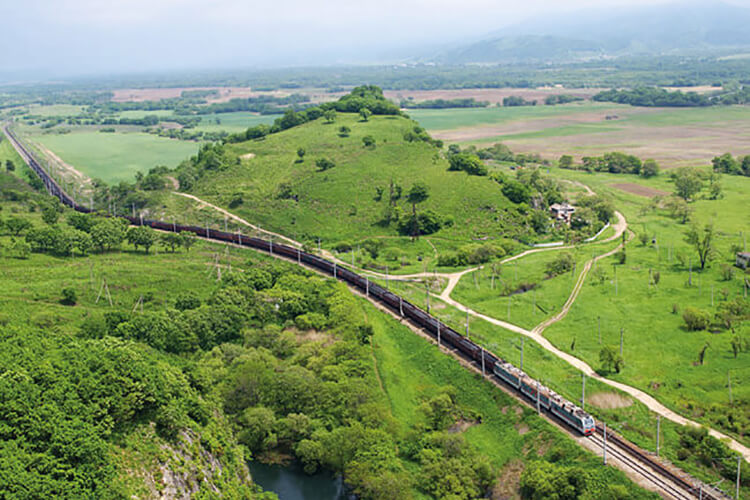 Since NIBE entered the Russian market in 2007, heat pump technology is making new advances among gas, coal and wood-fired boilers. Authority-run rail- way stations are NIBE's latest venture on this massive continent. A continent that is crossed by the Trans-Siberian Railway and where the goal is to gradually install ground heating technology in all the stations.
"Russia is an amazingly exciting market for NIBE. It's also a traditional nation where domestic gas, coal and wood continue to be major heating fuels. But interest in NIBE's heat pumps is growing as people become aware of our technology," says Seved Demberg, Regional Man- ager for NIBE's Emerging Markets.
Over the last few years, NIBE's subsidiary Evan has found a new niche to enter. Properties that are owned by authorities and are heated by gas, district heating or coal. A series of ground source heat pumps have now been installed, bringing an entirely new thermal efficiency and cost savings to many railway stations.
"The aim is to gradually replace old, environmentally-unsound systems along the Trans-Siberian Railway. Now that the first systems are in place, we're hoping the word will spread about our way of harnessing natural power and heat. And not just heat, of course. In a country where temperatures vary from a freezing 40 below to a scorching 40 degrees, it's a major competitive advantage to also be able to cool station buildings, for example, explains Seved, who's made the legendary 7860 kilometre journey between Moscow and Beijing.
A massive market with an increasing interest in the enviroment
About 145 million people. Several climate zones. 10,000 kilometres wide. One of the world's energy richest nations with a surplus of gas, oil and coal. There is an obvious role for NIBE in Russia as the country strives to increase its environmental initiatives. Quite clearly.
"I was greatly encouraged to see Russian fuel stations fitted with NIBE air heat pumps. That wasn't the case just a few years ago. It's a sign that things are happening," Seved remarks. "Focusing on authorityrun buildings, like railway stations, is a way to create a niche and get a foothold in the market. We're hoping the floodgates will open and have now installed heat pumps as far away as Vladivostok, so things are certainly moving for us," Seved Demberg says with a laugh.
NIBE in Russia
2007. Entered the Russian market by acquiring 25% of the company Evan
2009. Sales of heat pumps began
Evan has about 150 em- ployees who manufacture market leading electric boilers and are resellers of NIBE's heat pumps
Focus on ground source heating and air-to-water in Russia