The rainbow house strikes a blow for the equal value of all people and solar power from NIBE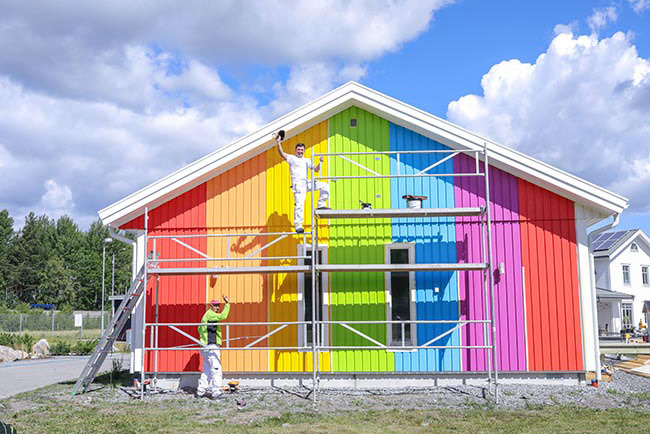 When the small house manufacturer Älvsbyhus decided to be a sponsor of Stockholm Pride they went all the way. With a showhome painted in rainbow colours, they pointed the way towards equality and the equal value of people. And solar cell panels from NIBE were installed on the roof. Proffsnytt met Älvsbyhus' CEO Kent Johansson to find out more about the initiative.
Hi Kent. What reactions have you received to your house?
The reactions to our rainbow coloured house have been very positive. Stockholm Pride actually took part in the painting of the house, and thought that it was a fun and inspiring activity to support them. In addition to that, we have received positive comments from all over, including from employees, customers and air passengers. The fact is that the house can be seen on the approach to Arlanda airport.
Do you think that there is a house painted in rainbow colours anywhere else?
I am pretty sure that nothing like this has been done before, at least not in this way. It made the project even more satisfying, so we are really pleased and proud of it. We believe that everybody has equal value and our principle is simple – we create homes for all families. We wanted to quite simply make something tangible out of our values and this is one way to show it.
Why have you put solar cell panels on your "Rainbow House"?
It is a good value option which will generate a profit after about ten years and which will make a contribution over its entire service life to our shared sustainable future.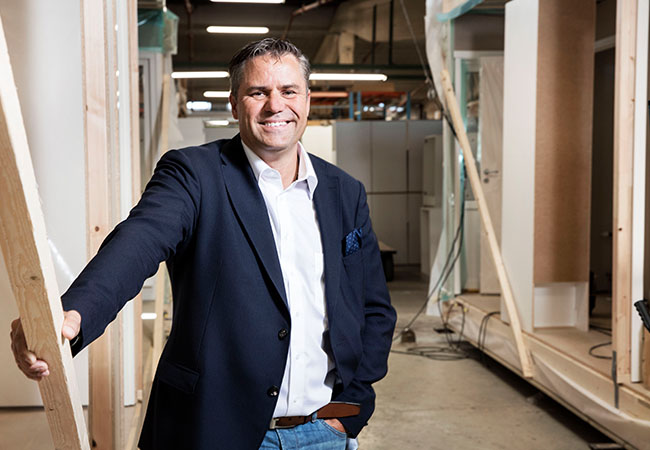 How do you perceive the interest in solar energy going forward?
It will continue to slowly increase. It won't need much more of an increase in price efficiency and energy costs now before we see an exponential increase in solar energy solutions here in Sweden too.
In what way is Älvsbyhus focusing on solar?
We have had our advantageous 3 kW-solar cell option for a long time. We also have a NIBE 6 kW installation and a Smartflower at our head office that we are evaluating. There might be more to come.
How do your customers view your solar energy solutions?
Up to now interest has been greatest among customers with an active interest in the environment, but we are seeing a continued increase.