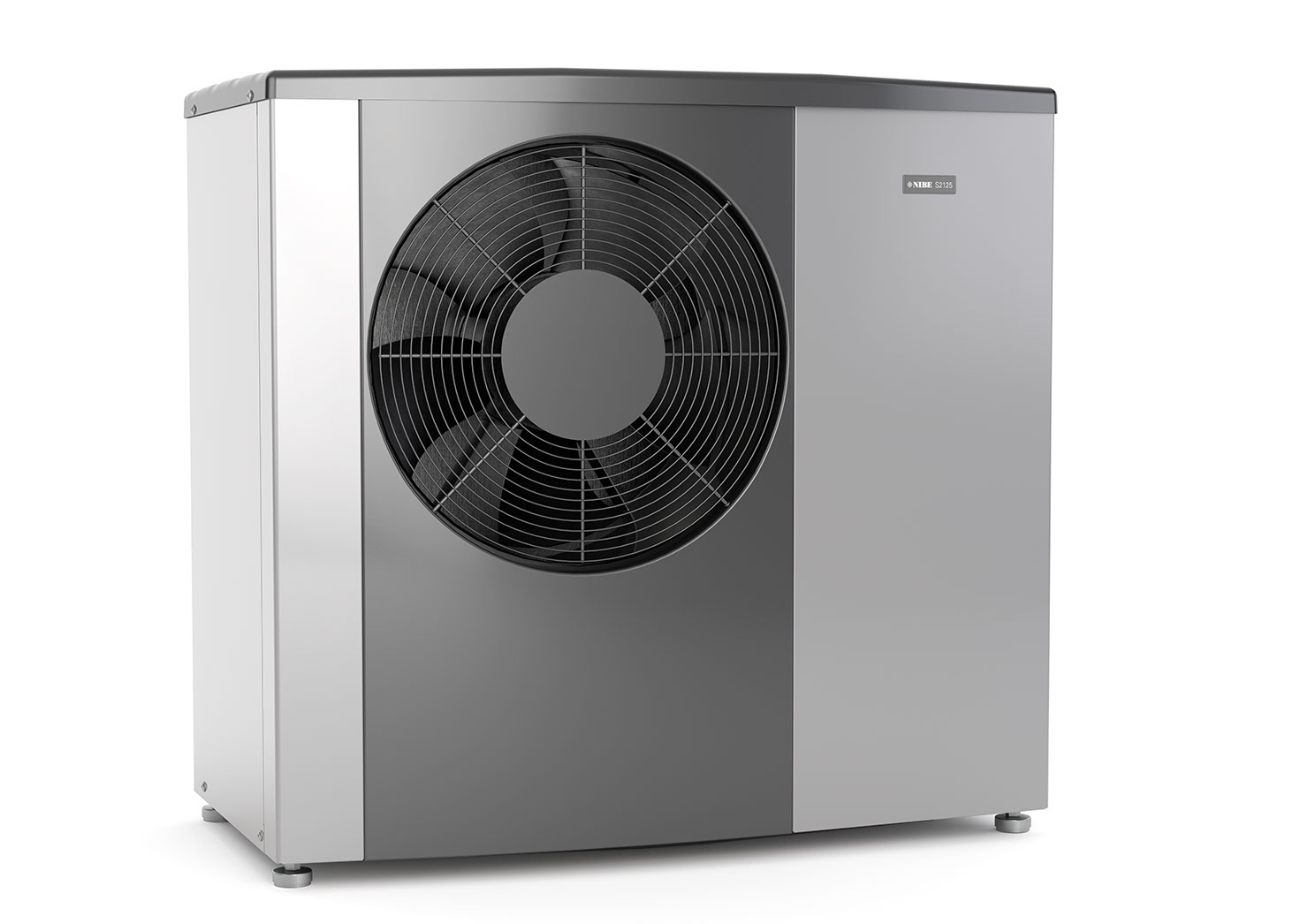 Air Source Heat Pumps
Heat pump technology is based on a very simple, well-known principle – the same one used in an ordinary refrigerator. By extracting heat energy from the outside air, even at lower temperatures, a NIBE air source heat pump can supply your home with heating and hot water. The process can also be reversed to provide cooling during the summer months.
A NIBE air source system consists of an outdoor module combined with an indoor or control module. They work together to create a complete climate system that's easy to install, run and maintain. This system is compatible with other energy sources and you can easily install additional functions, such as ventilation and pool heating.