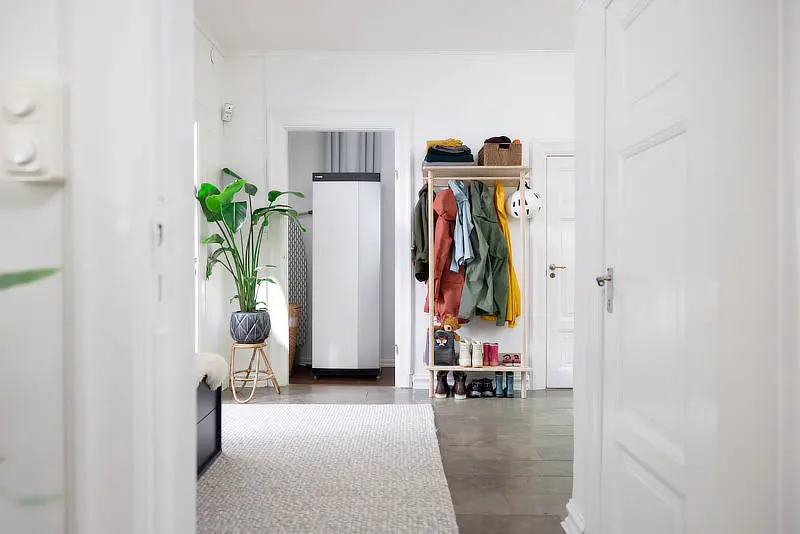 Are you looking for heating, cooling and ventilation that's fit for the future?
Self builders and renovators have a unique opportunity to upgrade the nation's homes to more modern climate control systems – especially off gas grid properties, which often use high-carbon fuels for heating, such as oil and coal. Many of these houses are older, less energy efficient and have higher heating demands. With this in mind, homeowners often seek quiet, integrated heating solutions to retain the peaceful rural feel and consistently provide comfortable heating.
GSHPs: A Modern Choice
Heat pumps, particularly ground source heat pumps (GSHPs), are a great option for both new and old homes. They're proven to be effective in houses connected to the gas network and those off the gas grid. Indeed, the recent Electrification of Heat Study found there are no property types or architectural eras unsuitable for a heat pump. The key is to tailor the system to the property and individual household needs, accounting for the higher heat demand and the property's condition.
GSHPs are a perfect option for homes off the gas grid because they have high Seasonal Coefficient of Performance (SCOP) figures that are unaffected by outdoor temperatures. GSHPs extract the solar energy stored in the ground, whilst also providing cooling on warmer summer days, which is perfect for dealing with those blistering summer temperatures. As heat pumps are electrically powered, off-grid users aren't subject to volatile oil prices and instead experience more stable and manageable energy costs.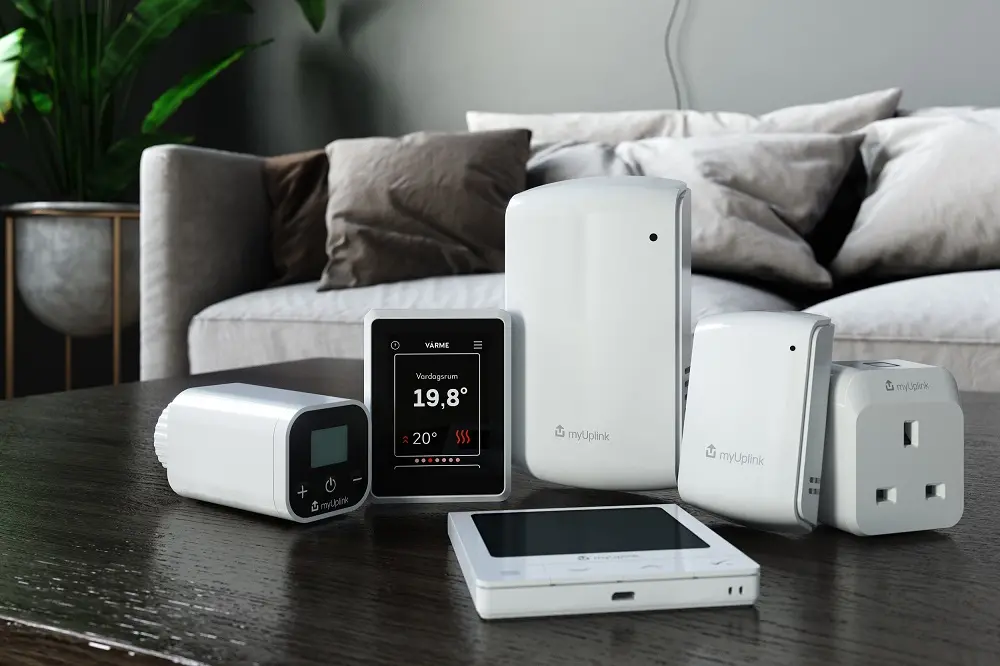 The S-Series range from NIBE provides a single platform that seamlessly controls all elements of a whole-house heating and cooling setup
GSHPs are also one of the quietest low carbon heating technologies available. Modern systems produce minimal noise levels down to 42 decibels (dB), similar to that of other household appliances, such as a domestic fridge-freezer. This means that GSHPs will have a notably smaller impact on noise pollution levels than an oil boiler – supporting your comfort and, in rural areas, minimising the risk of disruption for the local ecosystem and wildlife.
Go Further With an Integrated Approach
Modern ground source heat pumps are highly efficient, featuring intelligent control systems that work in tandem with your home's indoor environment. This improves energy performance, takes less out of your pocket and provides maximum comfort.
NIBE's GSHP range can connect to solar photovoltaic (PV) panels, ventilation systems and smart home accessories, enabling you to maximise the benefits of your fully modernised home heating. This provides additional versatility in houses that need that extra boost, achieving year-round comfort and reducing energy consumption.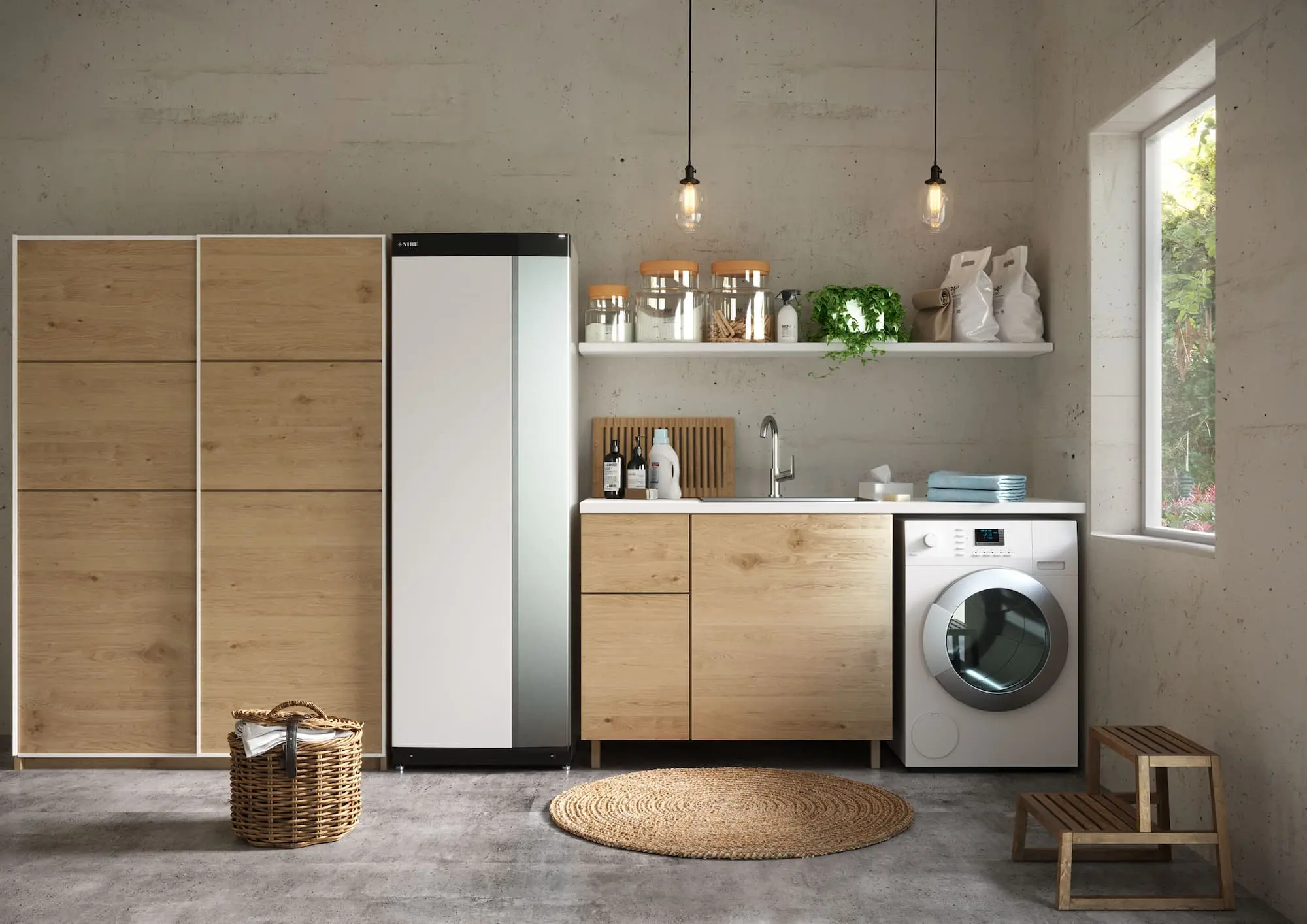 NIBE's GSHPs can also be integrated with solar photovoltaic-thermal (PV-T) systems for seamless compatibility. A solar PV-T setup means you can produce your own electricity to power the ground source heat pump on site, while also generating thermal energy for the GSHP to extract. So, you will enjoy readily available, cost-effective heating and hot water throughout the year.

A GSHP and solar PV-T combo removes the need for groundworks, so it's ideal for properties where there's less outdoor space to work with. These innovative setups can also connect to smart ventilation units in orderto deliver an intelligent whole home climate system, which automatically adjusts and improves the indoor environment whilst minimising energy consumption.
Smarter Climate Control
For a truly integrated whole-house system, you need to consider factors such as temperature, humidity and air quality. NIBE's S-Series range brings all these aspects together to achieve even greater precision, so you can sit back and relax while your home's climate is efficiently managed.
For example, good ventilation is critical for a healthy living environment, so our smart home accessories work around the clock to identify room-by-room changes in humidity, CO2 and temperature levels. They can even provide humidity-based cooling, improving comfort whilst maximising energy saving capabilities.
Chris Easton is training and technical manager at NIBE, with over 20 years' experience in heating and renewable systems. Heat pumps will be a huge part of the net zero transition, and going the extra mile with an integrated NIBE system will maximise the benefits of your energy saving products. Visit our website to explore the S-Series range and contact a dedicated NIBE Pro installer.
Written by Chris Easton, Technical Manager at NIBE Energy Systems.
You must be logged in to submit comments.
Comments are closed for this article