Every day, we work to make the world better
Right from the start, we have been committed and focused on developing new methods for better energy efficiency. In this way, NIBE plays an important role in the global transition to a more sustainable society. And we're proud of that. We also know how complex the issue of sustainability is and how important it is to act responsibly as a company when it comes to our own employees and suppliers, and the impact our products have on the climate and society around us throughout their life cycle – a task we take very seriously.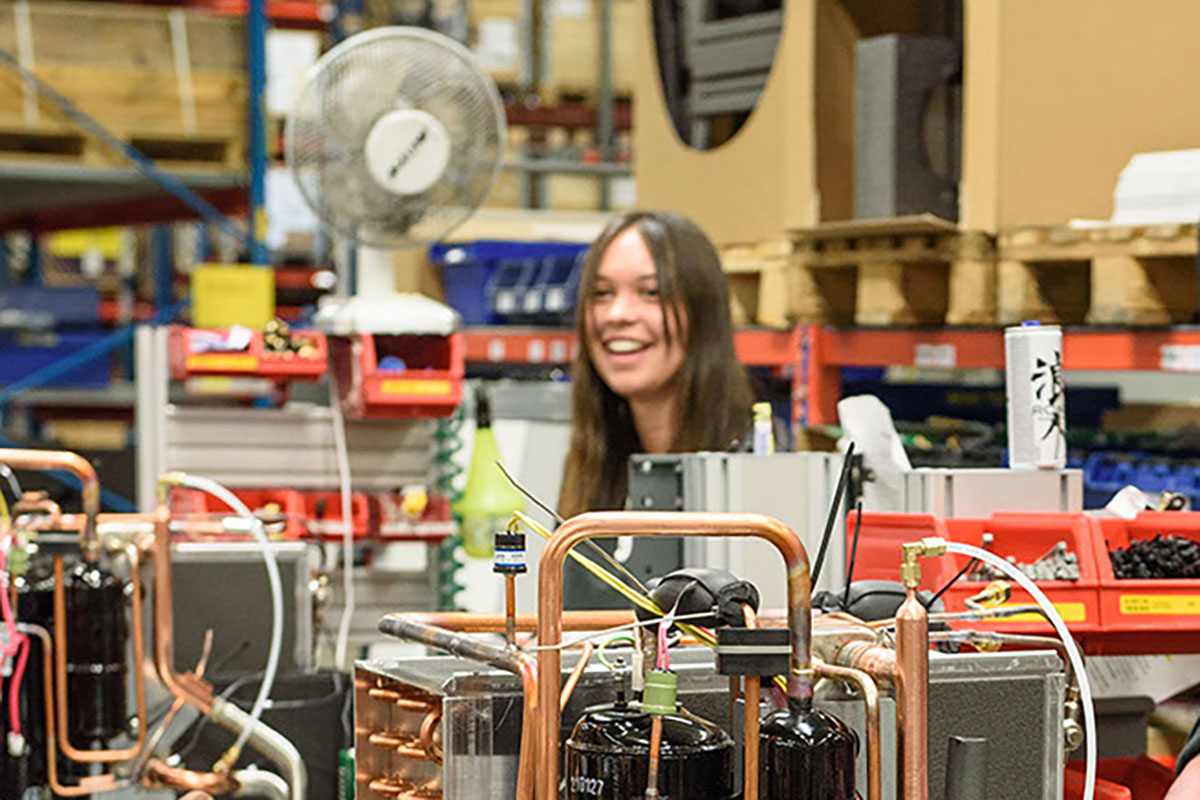 Climate change is the greatest challenge of our time
At NIBE, we work actively to create products and systems that are adapted to modern requirements for sustainable energy solutions. The aim is to increase energy efficiency and the share of renewable energy and thus create long-term value, for our customers and for the climate.
NIBE supports Agenda 2030
Since 2014, NIBE has been committed to following the 10 principles of the United Nations Global Compact (UNGC). The UNGC is a voluntary initiative based on commitments from company management to implement sustainability principles and actively enter into a partnership to support the UN'slong-term goals.
In September 2015, the member states of the UN adopted the Sustainable Development Goals (SDGs). The 17 sustainability goals guide every member's commitment in establishing a clear plan and, by 2030, taking the necessary measures to create long-term sustainable development, end extreme poverty, combat the climate crisis and reduce inequalities and injustices in the world. We have chosen to work primarily with 6 of the 17 global goals set out in Agenda 2030
NIBE's commitment to Agenda 2030