A large proportion of the carbon dioxide in the atmosphere originates from fossil energy sources for heating and hot water installations. Oil, coal and gas must be replaced by renewable energy sources that reduce the lasting damage to nature.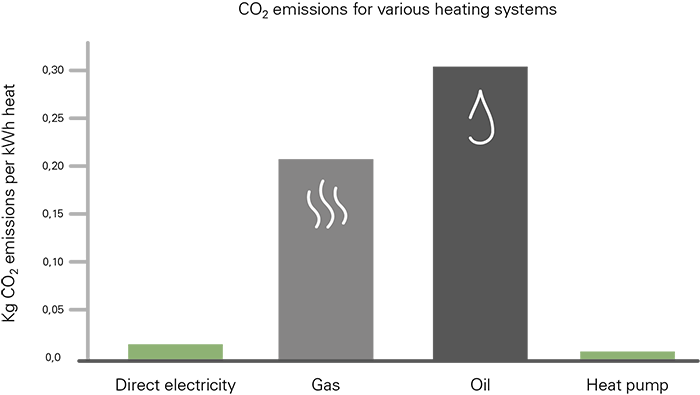 After almost 70 years of manufacturing climate solutions, we would like to invite you to join us in creating a more sustainable future. We value our Nordic legacy. By harnessing the renewable energy of nature and combining it with smart, innovative technology, we can offer efficient solutions that benefit everyone.
Start with a heat pump from NIBE
You reap multiple benefits when you replace fossil fuels with renewable energy. You get a more sustainable heating solution that helps you reduce your carbon footprint. In addition, you can choose a more energy-efficient solution that can reduce your energy consumption and energy costs. You do both yourself and the environment a favour.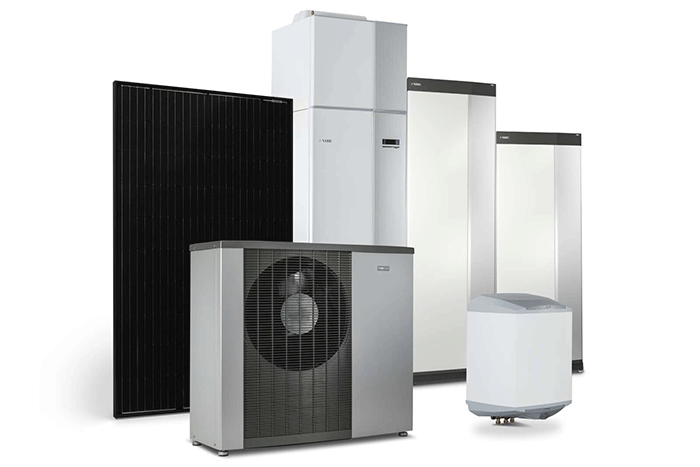 With a heat pump from NIBE, you can use the renewable energy from your surroundings to create a comfortable indoor climate. The heat pump offers immediate environmental returns in the form of reduced energy consumption and reduced emissions.
The amount of electricity required is relatively low, as the main heat pump power source is not powered by mains electricity. Electricity is only required to operate the heat pump, which in turn utilises the renewable energy allowing you to save up to 75% of your energy costs for heating and hot water. You will be very happy with your decision considering energy prices are on the rise all the time. You can actually reap the benefits of your investment after just one month.