How does NIBE solar cells solution and heat pump work?
NIBE's system solution with solar cells and heat pump gives you a high return on your energy system.
Having NIBE as a supplier means great security. You get a solar cell system and a heat pump of high quality and with long warranty periods. A big advantage is that our solar panels can communicate with our intelligent heat pumps and create a future-proof system solution where the heat pump adapts its way of working depending on how and when solar energy is produced.
The system solution means that the inverter's information is displayed in the heat pump. In a battery-like way, the part that becomes surplus is reduced or increased and sent on to the electricity grid for use in the neighborhood.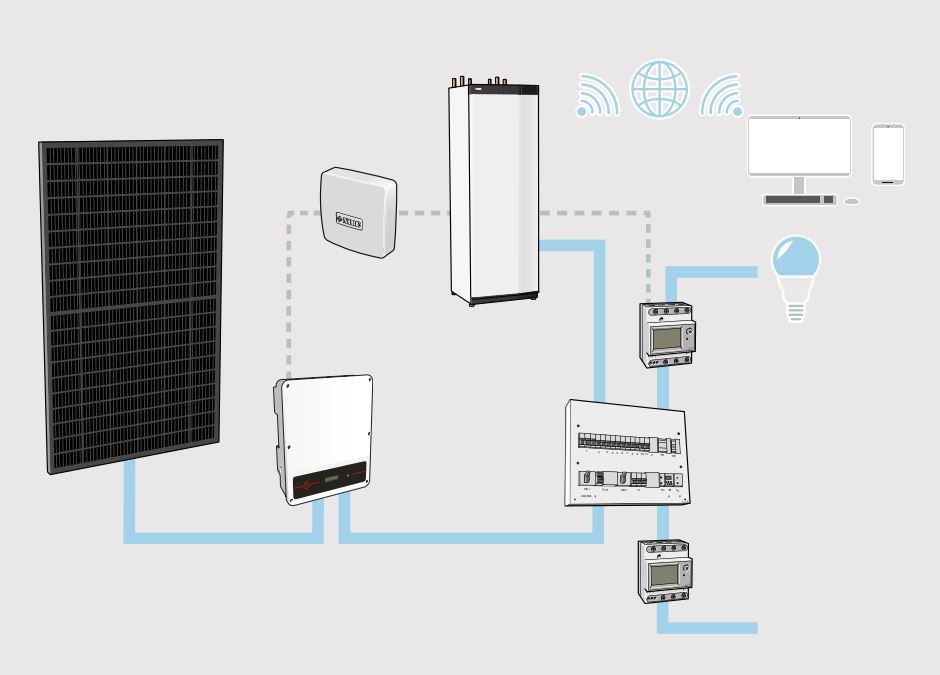 NIBE solar panels are completely black and consist of efficient monocrystalline silicon panels of PERC half-cell technology with an output of 400 Wp.