Make your heat pump the natural heart of your smart home
Connected devices with intelligent sensors give you an overview of and control over what's happening in your home, even when you're out. Clearly, it's great to be able to control the temperature of your home from a distance, but imagine if it could be adjusted automatically according to your lifestyle.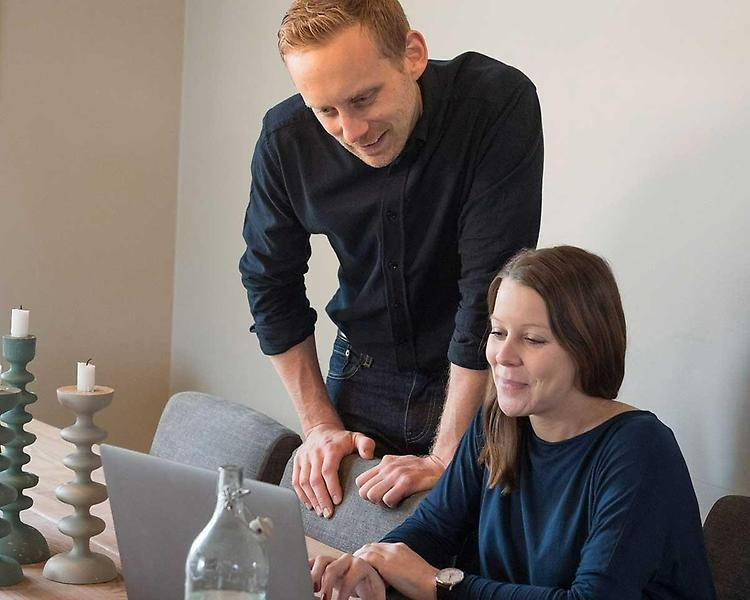 Smart indoor comfort
With a smart comfort system you can reduce your heating bills and enhance your comfort at the same time. When you leave for work in the morning or if you go away on holiday, the temperature of your home will be adjusted automatically and you will use less energy as a result. Functions can be boosted using calendar functions and GPS. When you are on your way home the heating will be turned up, the ventilation system can be controlled by sensors that detect how many people are at home and additional hot water will be produced if you intend to have overnight guests.
Same language with open API
If your smart devices are to be able to activate different events, they must be able to talk to each other. This requires the use of what is known as open API, a service that enables smart devices to supply information to other services. It may well be that you are already using this service, for example when you compare prices for a product by visiting a single site or track share prices using a special app. With an open API you can connect your heat pump to any function or service you wish using IFTTT, for example.le.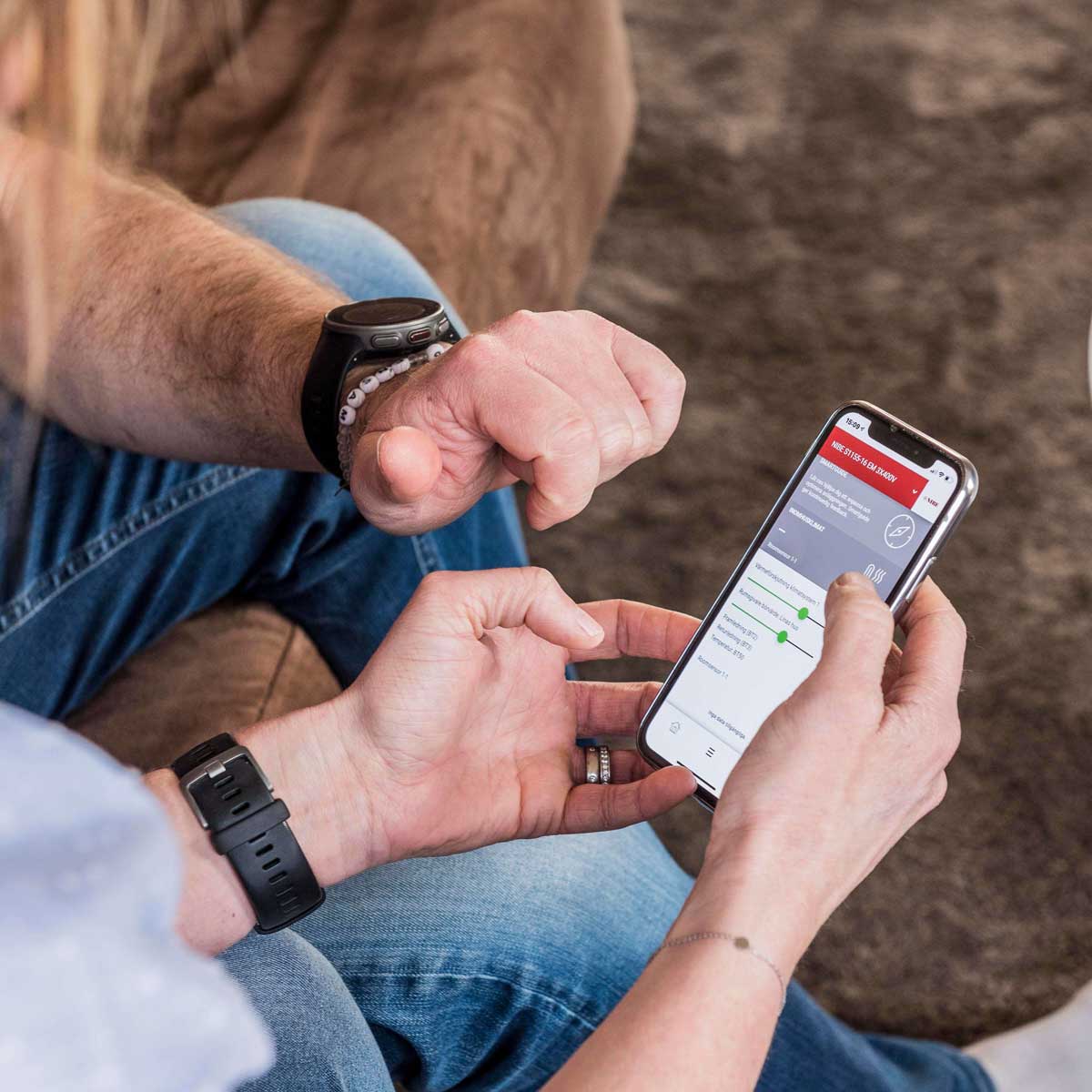 Connect your smart devices
With IFTTT it's easy to add to your home's smart devices and connect them to each other. IFTTT stands for If-This-Then-That, i.e. if this happens, that will too. In other words, you add a Trigger, e.g. the alarm rings on your phone, and then an Action, e.g. the coffee machine is switched on. You can also use the GPS function on your mobile to trigger the lights to switch on in the garage or the hall as you approach the house.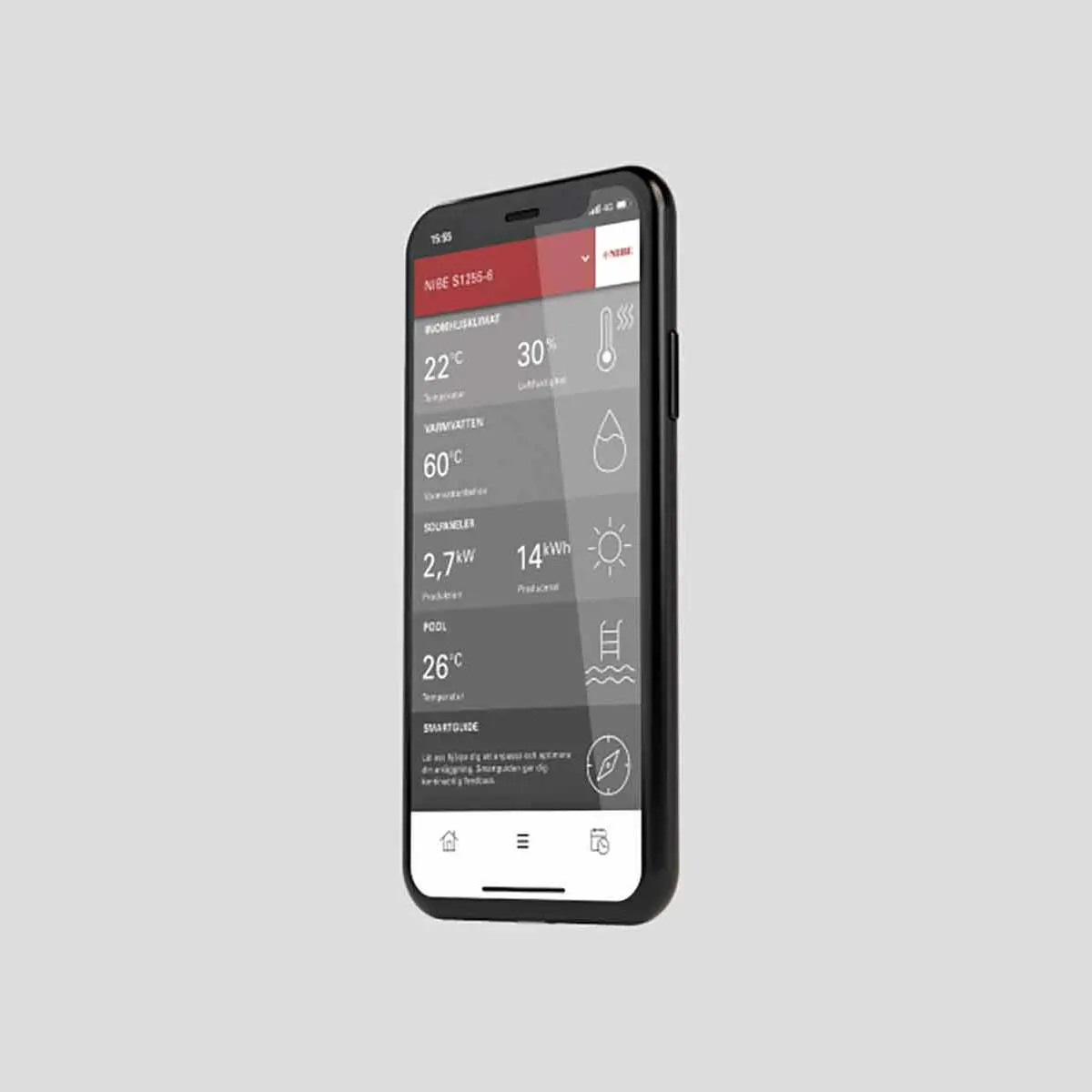 Use your heat pump more when prices are low
With an electricity meter and a NIBE Electricity Contract that tracks prices on the power market on an hourly basis, you can reduce your energy bills even further. With a variable hourly electricity contract, your heat pump will receive information on the electricity prices for the next 24 hours a day in advance from the power market. Your heat pump will then plan its operations according to the hourly rate and how much heating and hot water your household is likely to need. With the Smart Price Adaption function, your heat pump works more intensively when the electricity price is at its lowest, and eases off when the electricity price is at its highest. You pay less for your electricity and you could reduce the variable electricity charge on your electricity bill by 5-10%.
Take your heat pump with you - wherever you are
With the NIBE myUplink app you can keep your heat pump or your entire climate system in your pocket. You can control the heating, cooling, ventilation and hot water in your home – wherever you are. Thanks to smart technology, you can optimise your energy consumption, reduce your costs and create the perfect level of comfort for your home.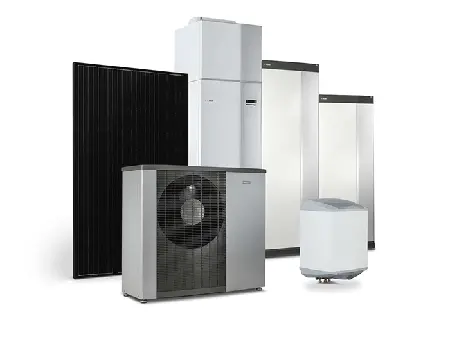 Want to know more about our products?
Get in contact with NIBE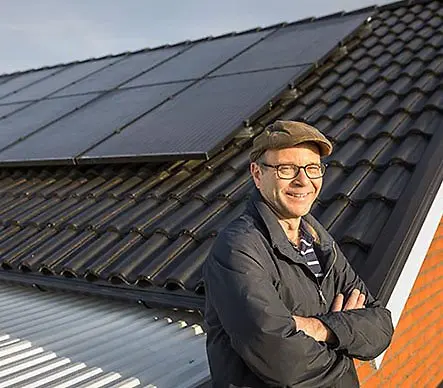 Zero energy buiding