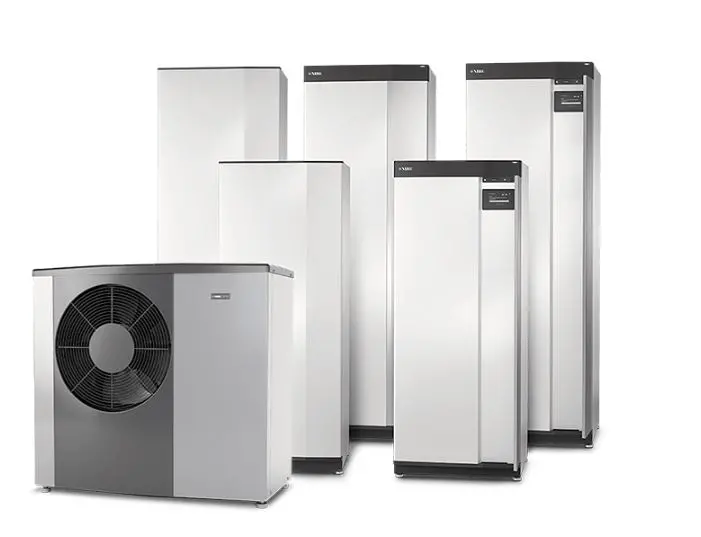 What is the Boiler Upgrade Scheme (BUS)?
The Boiler Upgrade Scheme is a £450 million scheme, that offers upfront capital grants to households and small businesses looking to install heat pumps and, in some limited cases, biomass boilers. The BUS launched on 23rd May 2022, however, eligibility for funding will commence from 1st April 2022. Under the scheme, homeowners will be able to claim grants towards the installation and capital costs of up to £7,500 for Air Source and Ground Source Heat Pumps from Monday 23rd October 2023.
Vouchers applied for before this date will not be eligible for the higher grant. However, those with existing vouchers can choose to revoke them and reapply for a new voucher with the enhanced grant once the effective date has passed. The Government want as many people as possible to be able to have a heat pump installed through the scheme so have built in some flexibility to the funding allocations.
The annual budget allocation is £150 million
However, we understand based on our conversations with BEIS that this could be increased further in the first year to meet anything beyond this meaning that every application for a heat pump this year should be guaranteed.
There is no quarterly budget allocation in place to allow greater flexibility.
The scheme will be kept under constant review with a keen interest in the levels of demand.
BUS Guidance
Ofgem has published the first official BUS guidance for installers. Please find the guidance document here: Boiler Upgrade Scheme: Guidance for Installers | Ofgem. All details of the scheme can be found within the separate sections of the document, as summarised below:
The roles and responsibilities of the Government, Ofgem, installers, property owners, MCS and Consumer Codes;
Eligibility requirements for installations, covering the criteria specific to certain technologies and that all installations must meet to receive a BUS voucher and grant. The heat pump specific requirements are outlined on page 24;
Installer account creation, and it's purpose and functionality, and details of the responsibilities of the account's Authorised Representative and the roles for different account users;


How a BUS voucher application is submitted and the information and documentation required at each stage;
How a BUS redemption application is submitted once a low carbon heating system has been installed and how the grant payment is received following a successful voucher redemption;
The scheme budget, with details on voucher validity periods, grant amounts available, processes for changing grant values, and operation of queues, voucher expiration and voucher revocation;
Installer obligations, which includes information on the retention of specific information and informing Ofgem of inaccurate information;
The auditing regime and compliance processes, where the purpose and powers of Ofgem audits are laid out, alongside the actions that could be taken for non-compliance, or scenarios where installer obligations are not met, and the rights of installers to review this process;
Scheme reporting, with specifics on data included in Ofgem reports and their frequency.
Eligibility
The scheme is open to:
All homeowners, small landlords and private landlords in England and Wales.
It will not be made available to social housing properties or new builds (apart from self-build).
Generally, anyone replacing an existing fossil fuel heating system or direct electric system.
| | General Eligibility Requirements |
| --- | --- |
| Installers | Must be MCS certified |
| Location | Properties must be located in England or Wales |
| Type of building | Domestic and small non-domestic buildings are eligible | Social housing and new builds are not eligible | 'Self-builds' are the only eligible new builds |
| Energy Performance Certificates | All properties must have an EPC with either: No recommendations to install loft or cavity wall insulation Or provide evidence of being exempt from insulation requirements |
| Previous heating system requirements | The previous system must have been a fossil fuel powered heating system or electric system, excluding heat pumps | All heat generating components must be replaced |
| Eligible technologies | Air Source Heat Pumps | Ground Source Heat Pumps | Water Source Heat Pumps | Ground Source Heat Pumps as part of a shred ground loop | Biomass boilers |
| Commissioning date | On or after 1st April 2022. |
| Capacity limit | 45 kWth total capacity limit, including for shared ground loop systems. This covers the vast majority of domestic and small non-domestic properties. |
| Heat pump or biomass boiler system requirements | Your installer will be able to advice you of which technology is most suitable for your home and help you to understand the eligibility criteria, including the technical eligibility criteria for the system. |
| | Heat Pump Specific Requirements |
| --- | --- |
| Location | Urban and rural properties within England and Wales. |
| Properties | Can be installed in all properties. |
| Gas Grid connection | Property can be on or off the gas grid. |
| Other | Must use a compressor driven by electricity. Excludes ASHPs designed to use exhaust heat, e.g. building ventilation systems and air-to-air heat pumps. |
A property is eligible for the grant only if the EPC does not have a recommendation for loft and/or cavity wall insulation to be installed, unless the property is a Listed Building, in a Conservation Area or it is not feasible due to the property structure. However, the property owner can also instruct the installers to carry out the installation anyway without loft or cavity wall insulation and the property owner intends to install these measures at a later date and obtain a new EPC before the date on which the application to redeem the voucher is made.

BUS eligibility is prohibited for properties that, a) have previously received RHI, Green Homes Grant, Home Upgrade Grant, or any other government funding, or b) have installations with a commissioning date prior to the 1st of April 2022 BUS launch date.
The Approved Standards for the BUS have now been published and can be read here: Boiler Upgrade Scheme Regulations: approved standards.

Customer Journey and Application Process
The application process for grant funding is installer-led. Ahead of making an application for a BUS grant, installers are required to create a BUS installer account with Ofgem. The BUS account creation service is open for installers. To create an account, please click here: Account Creation Guidance - Ofgem.gov.uk.
The account holder must:
Have the legal authority to act on behalf of the business
Agree to be the business' 'authorised representative' for the scheme
If you are a sole trader, you will not be registered on Companies House, and Ofgem will need to verify your identity.
Ofgem will need to process account creation requests, so we encourage installers to create an account at least 2-3 weeks ahead of expecting to submit an application. Making an account does not guarantee that any BUS voucher applications will be successful when they are submitted. Making an account is not accreditation on the scheme. The grant application is a two-stage process as set out in Figure below. Installers will be required to submit a voucher application (stage 1) and a redemption application (stage 2).
Stage 1: Voucher Application
Installers will also be required to submit supporting evidence to verify key eligibility criteria as part of the application process. From the date of the scheme's launch (23 May 2022), the installer will need to submit applications by emailing BUS.Application@ofgem.gov.uk including their BUS installer account ID and attaching the completed application form. The redemption form has not yet been published. Where a property owner has a genuine concern or needs to provide evidence directly to ofgem, for example bank statements or mortgage documents to evidence self-builds, they will consider these situations on a case-by-case basis. Please contact ofgem at BUS.propertyowner@ofgem.gov.uk if you need assistance with this.
Ahead of making a voucher application, the installer should:
Have an agreement with the property owner to submit a BUS voucher application for an installation of a heat pump or biomass boiler at a property they own
Provide the property owner with a quote for the installation
Carry out an on-site assessment by carrying out a site visit and be satisfied that the property and technology choice meet all of the eligibility requirements inform the property owner that Ofgem will be contacting them regarding the BUS voucher application and that they will be asked to confirm they have consented to a BUS voucher application being made
Inform the property owner that Ofgem will be verifying their identity and that they will be asked to confirm their identity (this may include the property owner sending digital copies of ID documents to Ofgem)
Inform the property owner that access to their property may be required by Ofgem for audit purposes.
Stage 2: Voucher Redemption Application
Once the installer has received a BUS voucher and commissioned the associated low carbon heating system, a voucher redemption application can be submitted at any point within the voucher validity period ahead of the voucher expiry date. To make a redemption application, the installer must complete a redemption form and email it to BUS.Redemption@ofgem.gov.uk. If the installer has not been able to complete the installation within the voucher validity period, they must re-apply for a new voucher. The regulations do not allow for any extensions to the voucher validity period.
Requirements for successfully redeeming a voucher include:
MCS certificate number
BUS installer account ID number
Unique voucher ID
EPC for the property (that does not recommend loft or cavity wall insulation be installed if this was not submitted during the voucher application stage)
Heat pump grant amount:
Air Source: £5000 (3 month voucher validity) (to become £7500 from 23/10/2023)
Ground Source: £6000 (6 month voucher validity) (to become £7500 from 23/10/2023)
Grant payments to installers
Ofgem won't issue vouchers if budget isn't available for them to be redeemed so once a voucher is issued, applicants can be confident that there will be budget available to make a payment if the redemption application is successful. Where the installer receives notification of a successful voucher redemption application, Ofgem expect to initiate a payment of the value set out on the associated voucher within seven working days in most cases. It may take up to three to five additional working days for cleared funds to appear in the installer's account.
If you need help or have questions, contact the Applicant Support Centre:
If you have a form to submit, please send it to one of the other email addresses stated below:
As of August 2023, the following update has been made to BUS guidance:
Automated Energy Performance Certificate (EPC) checks will be introduced.
Automated Product Eligibility List (PEL) checks will be introduced.
Additional Microgeneration Certificate Scheme (MSC) checks will be introduced
These checks will support installers by ensuring that the most accurate and up to date information is available in demonstrating eligibility criteria and will aid efficiency in processing times.
Ofgem has also introduced automated payments, therefore increasing payment processing speed and reducing the effects of spikes caused by processing volumes.