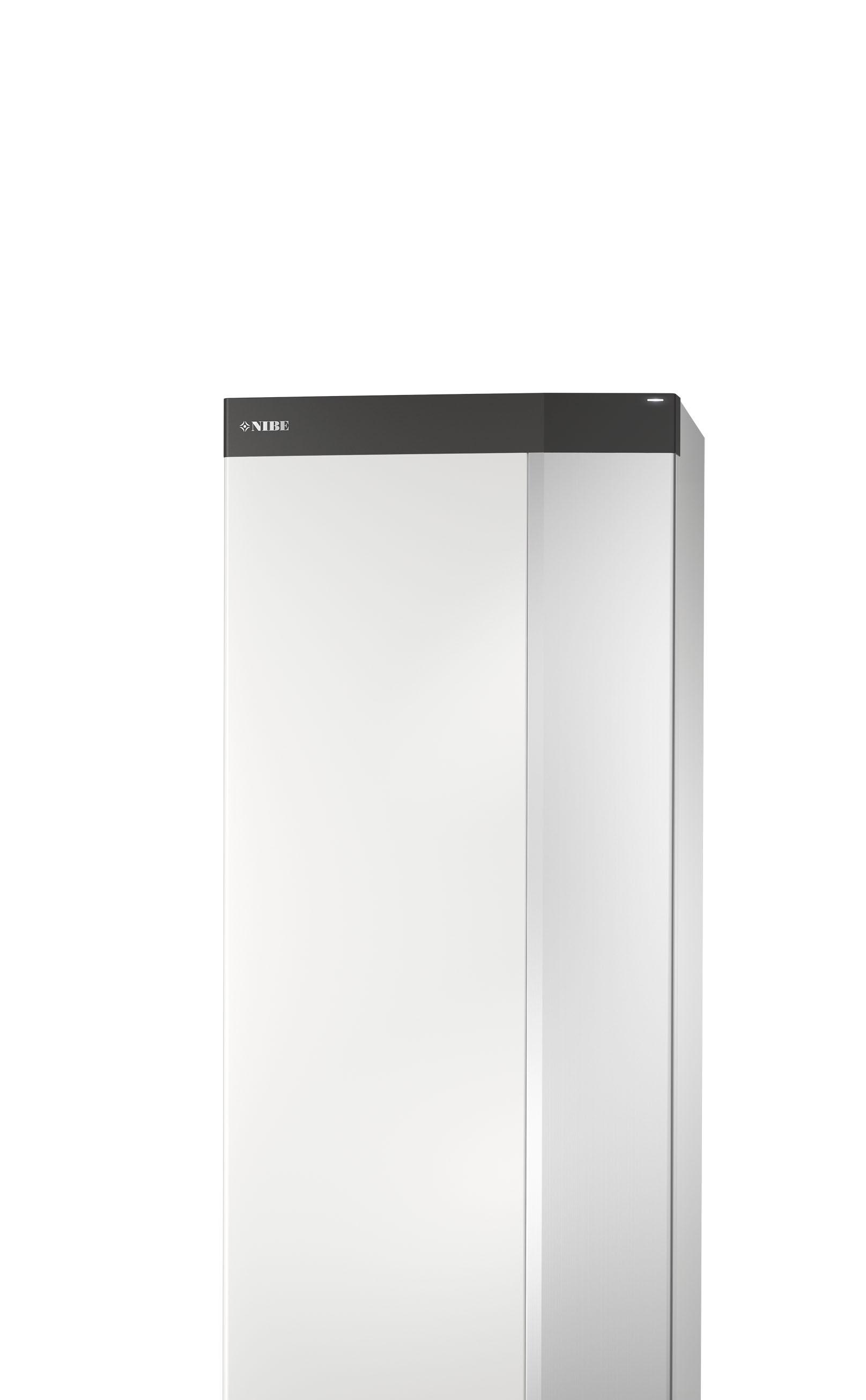 Ground Source Heat Pumps
Ground source heat is pure solar energy stored in the ground and the bottom of lakes. It starts at the surface, when the sun shines more strongly during the spring, and is then stored deeper in the ground as the weather gets warmer. With a ground source heating system from NIBE, you can create a pleasant indoor climate and supply your home with both heating and hot water, as well as cooling on hot summer days.
By using renewable energy, you can reduce your energy costs while doing the environment a favour. The ground source heat pump extracts heat from the solar energy stored in the ground, using either buried collectors or holes drilled deep into the ground. Using a mix of water and eco-friendly antifreeze which circulates in a sealed loop, the heat energy is extracted from the ground and transferred to the heat pump.
Different collector types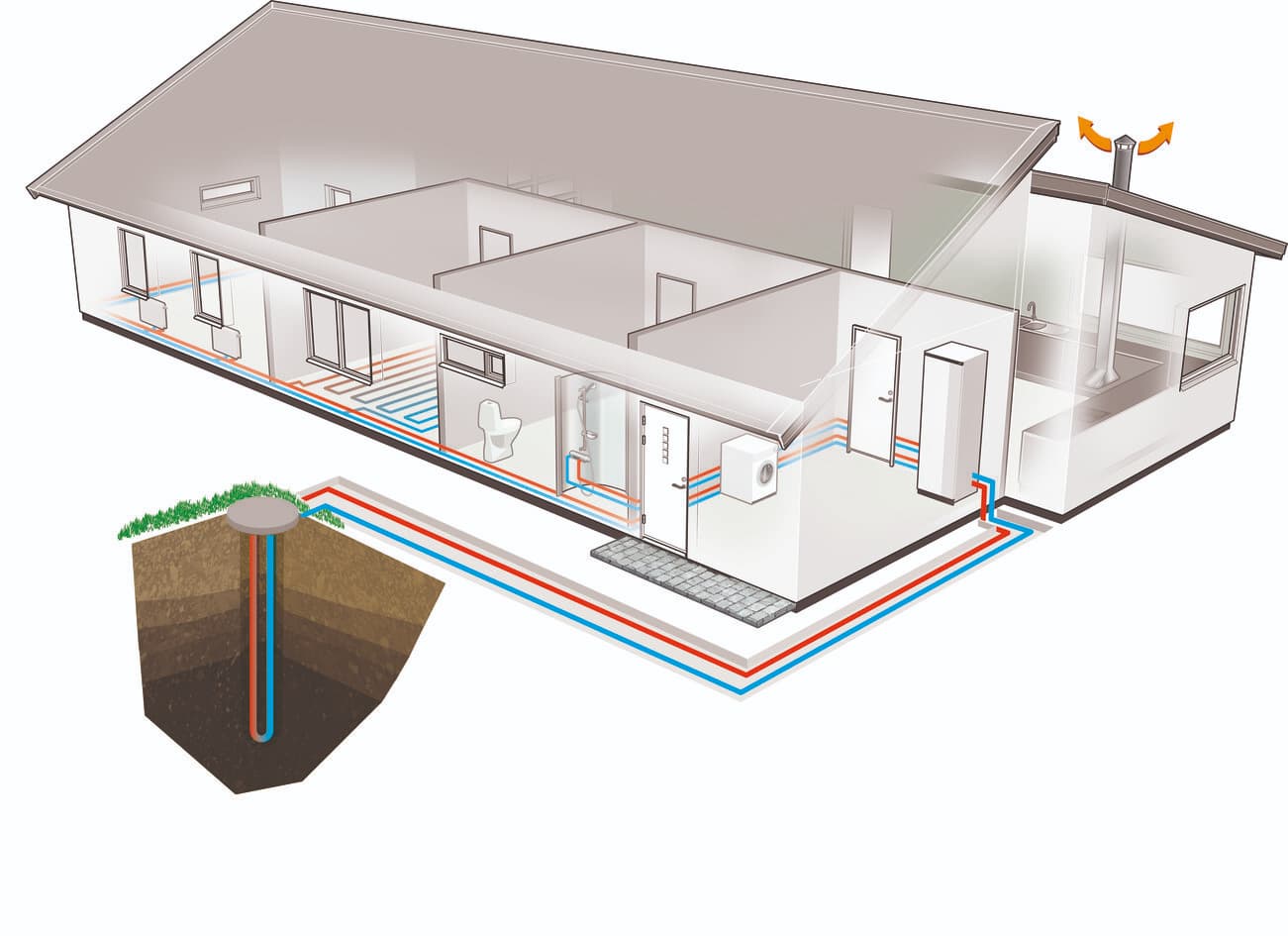 Bore holes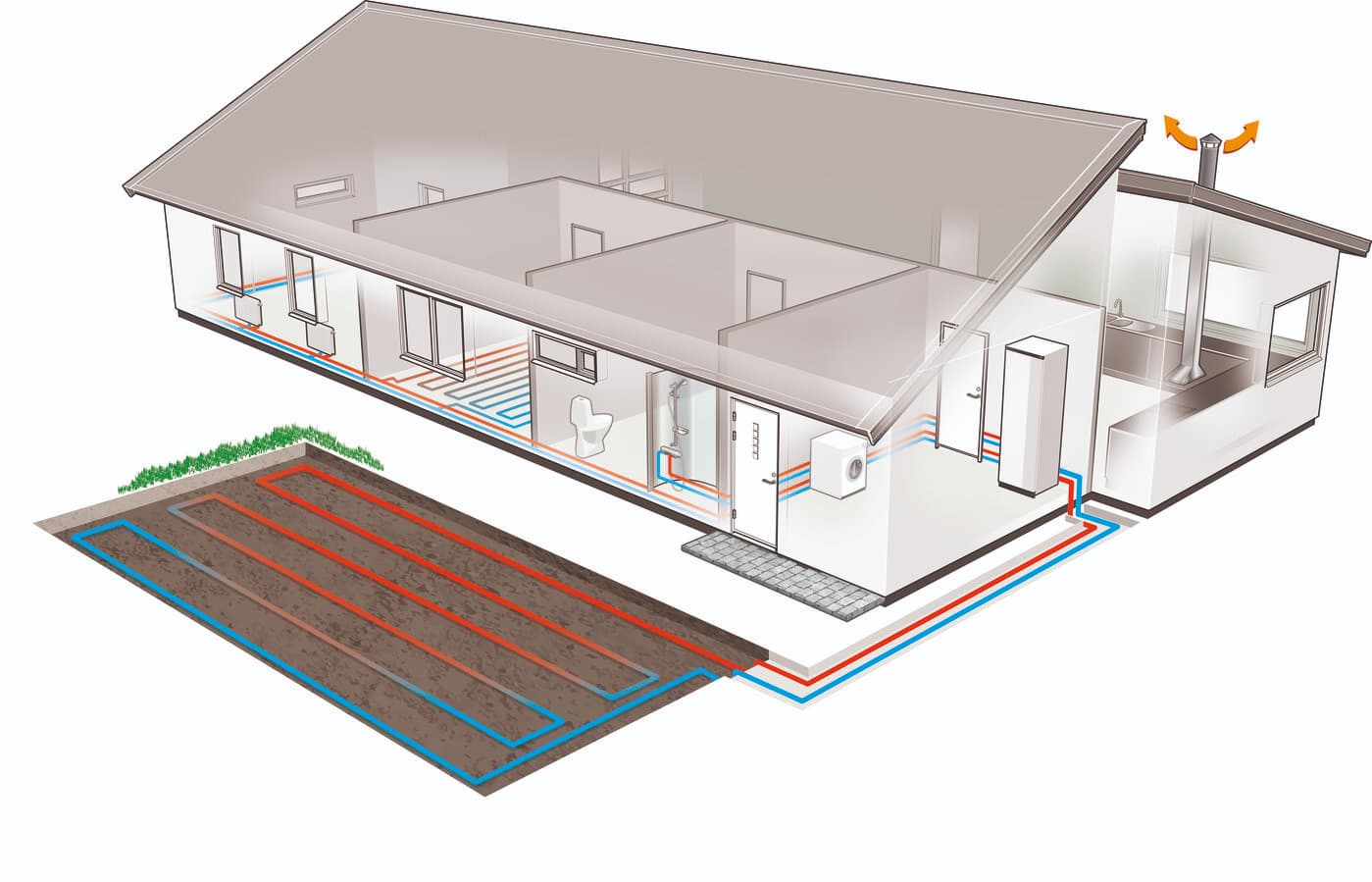 Ground loops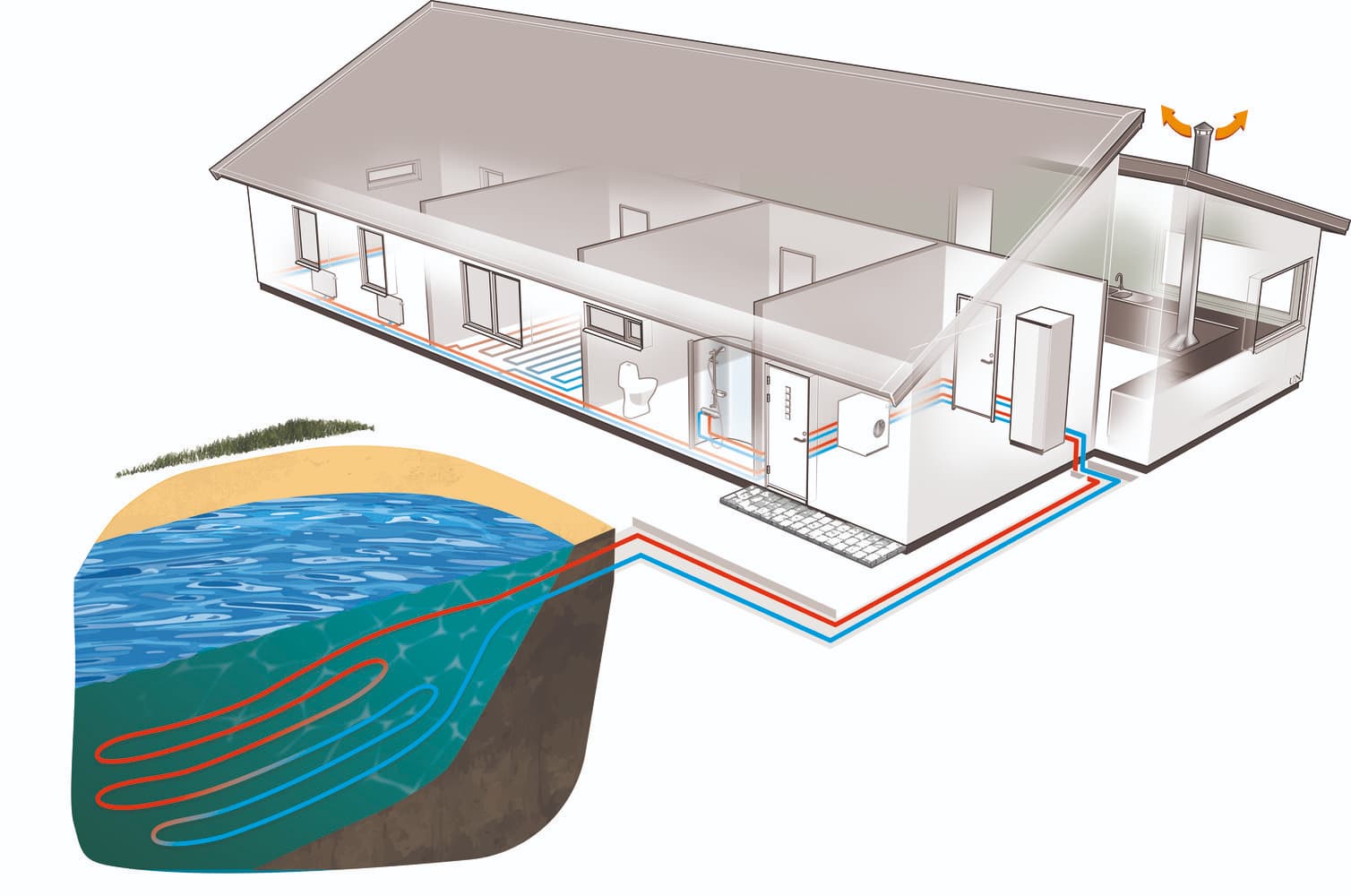 Water