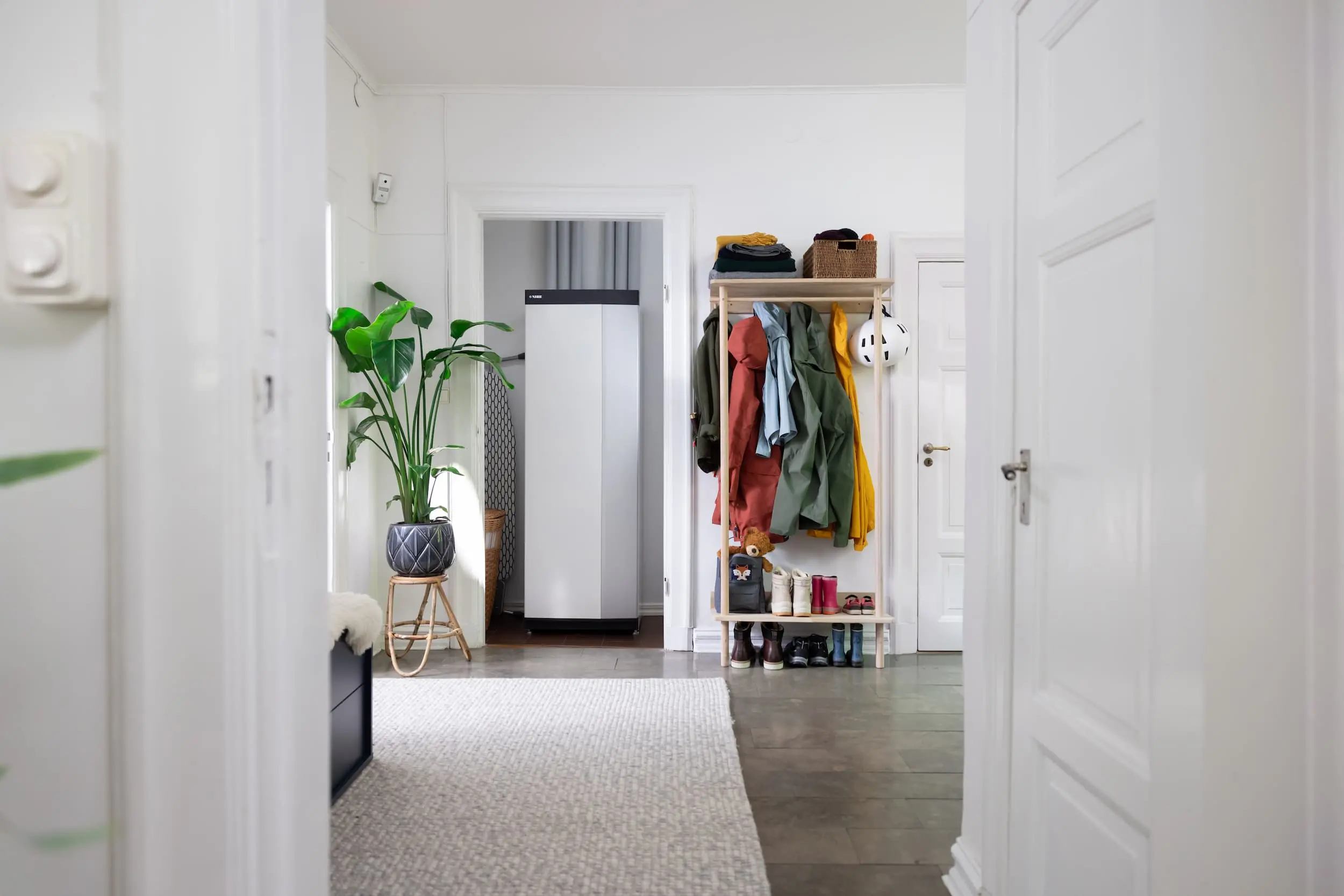 5 Year Terms and Conditions
NIBE heat pump products are guaranteed for 24 months for parts and labour from the date of installation or 33 months from the date of manufacture (whichever is shorter).
Where this condition is not met, any chargeable spare parts or components issued within the applicable warranty period still benefit from a 12-month warranty from the date of issue by the manufacturer.
NIBE Energy Systems Limited will not be held responsible for non- compliance with either the appliance's user manual or installation manual instructions, damage caused by misuse, neglect, faulty installation, accidental damage or for any use where the appliance has been used for any purposes other than that in which it was designed.
The installer / homeowner must register the warranty within 28 days of installation.
NIBE Pro Installers are able to offer their customers full 5 years parts and labour warranty*
The NIBE warranty is based on the unit being installed and commissioned by a NIBE trained installer, serviced every year and completion of Benchmark documents .
This warranty is only valid for appliances purchased and used in mainland Great Britain.
This 5 year warranty is for installation registered from 1st May 2014.
Extra Protection for your NIBE Air Source Heat Pump
Corrosion can be a cause of early deterioration in heat exchanger coils, traditionally the most vulnerable part of air source heat pumps. Corrosion can cause an eventual decrease in capacity and consequent increase in energy consumption.


Blygold PolAl XT coating provides a long-lasting corrosion protection without affecting heat transfer and pressure drop. The heat conductive pigmentation in the coating is oriented in such a way that it creates a very high chemical resistance at a low layer thickness. The PoluAl XT is the best available option to prevent heat pump failure and unnecessary energy consumption in coastal (high salts), urban (traffic emissions), industrial (Pollutants) and isolated agricultural (Fertilisers etc) areas.


NIBE can provide Blygold protective coatings for the F2040 Air Source Heat Pump range and it is a condition of the product warranty for installations in coastal environments where the F2040 Heat Pump is installed within 1 kilometre of the coast.
*The extended warranty applies to all parts and labour for NIBE F2040 air source heat pump systems, NIBE F1145, F1155, F1245, F1255, F1345, F1355, S1155 and S1255 ground source heat pumps systems. These must have been commissioned by a NIBE Pro Partner Installer (subject to annual servicing and completion of Benchmark quality assurance documents).