How ground source heat pump works
Ground source heating is geothermal energy, which is pure solar energy stored deep in the ground, at the bottom of lakes or under your lawn that you can use to heat your house. With the help of a geothermal heat pump, you can make use of the stored solar energy and supply your home with heat and hot water all year round - and also with cooling on hot summer days.
Heat from the depths
Using a liquid-filled loop, also called a collector, it is possible to collect solar heat stored deep in the ground, at the bottom of a lake or a few meters below a lawn. Namely, you don't have to have a mountain on your property to install a ground source heat pump. The type of heat source that best suits your needs will be determined by your home's energy consumption, your heating system and the nature of your home.
The heat pump works!
The heat pump concentrates the stored thermal energy and heats the water in the shower and radiators. The fluid circulates in a loop and is heated by solar heat stored deep in the ground or lake. As the fluid passes through the heat pump, it encounters another closed system. There is a refrigerant that turns into a gas at very low temperatures. The high-pressure compressor significantly increases the temperature of the gaseous refrigerant. The condenser supplies heat to the building's heating system, while the refrigerant liquefies at the same time - ready to turn back into gas and store more thermal energy.
Leading NIBE technology
NIBE is a leading player in inverter technology with many years of experience in power regulation of heat pumps with a heat source and one of the widest product ranges on the market.
By using renewable energy, you can reduce your energy costs and do a favor for the environment at the same time. A ground source heat pump obtains heat from solar energy stored in the ground using either buried collectors or holes drilled deep into the ground. Using a mixture of water and environmentally friendly antifreeze circulating in a closed circuit, thermal energy is extracted from the ground and transferred to the heat pump.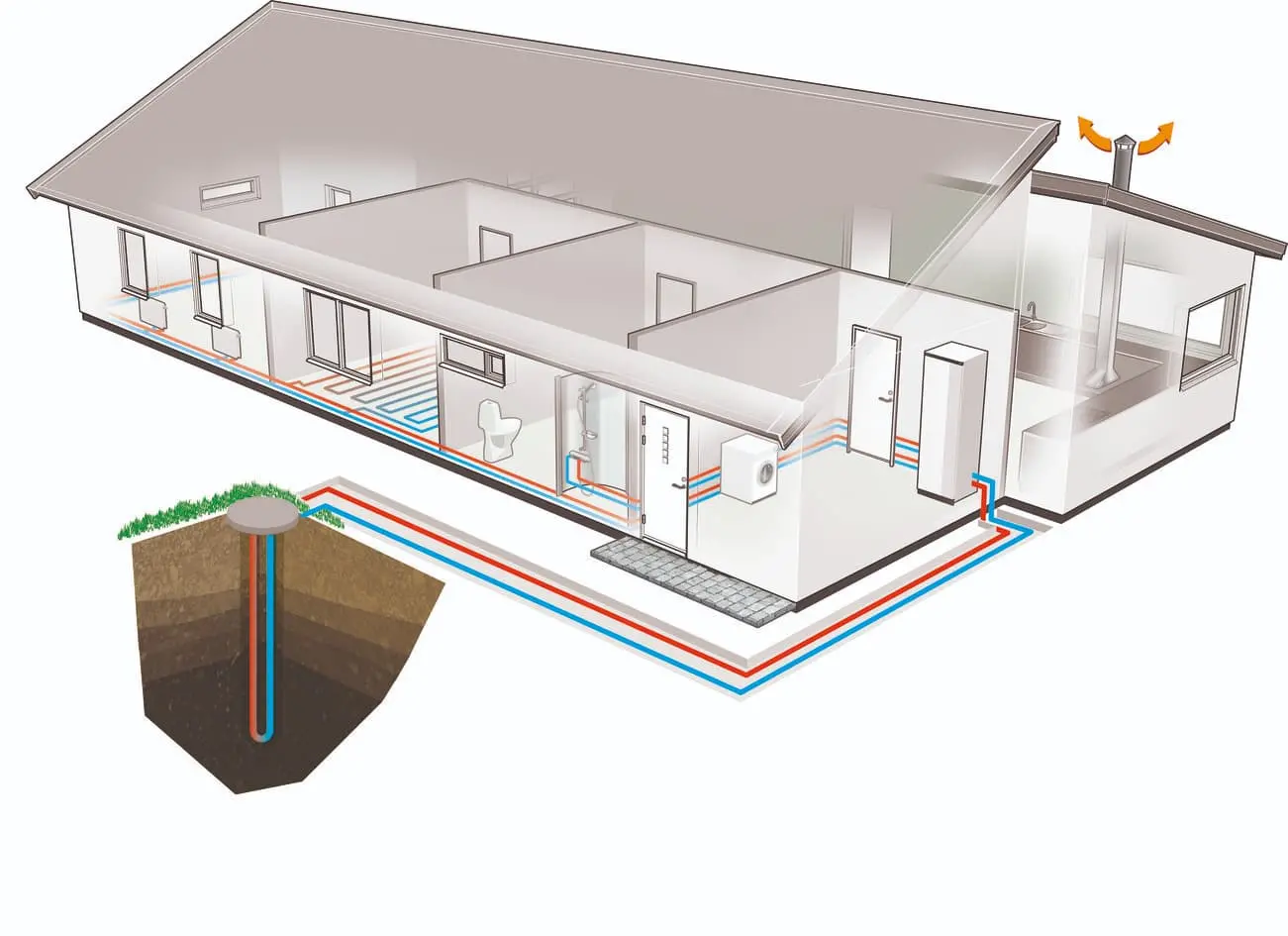 Ground source heat pump
with bore holes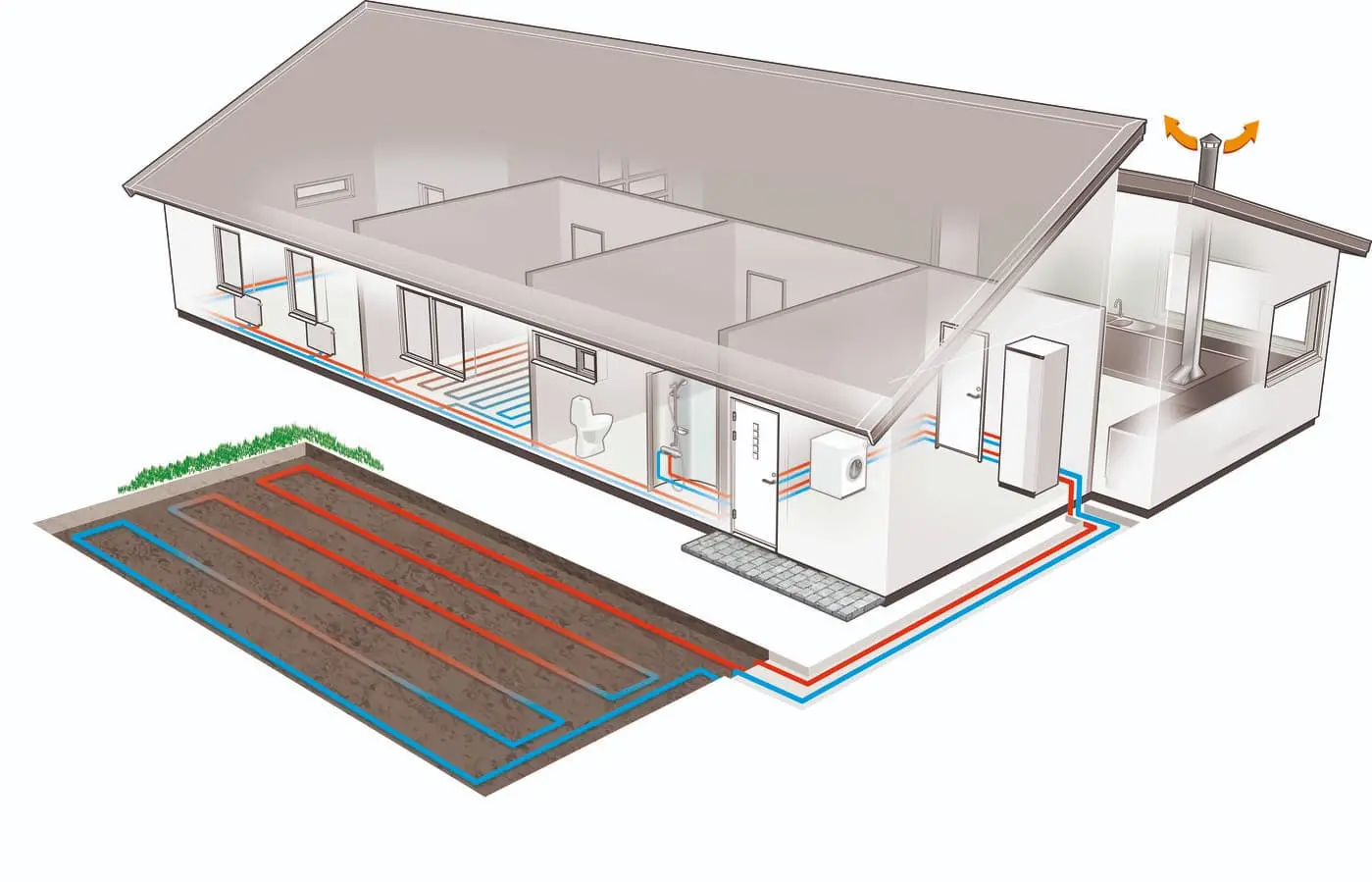 Ground source heat pump
with ground loops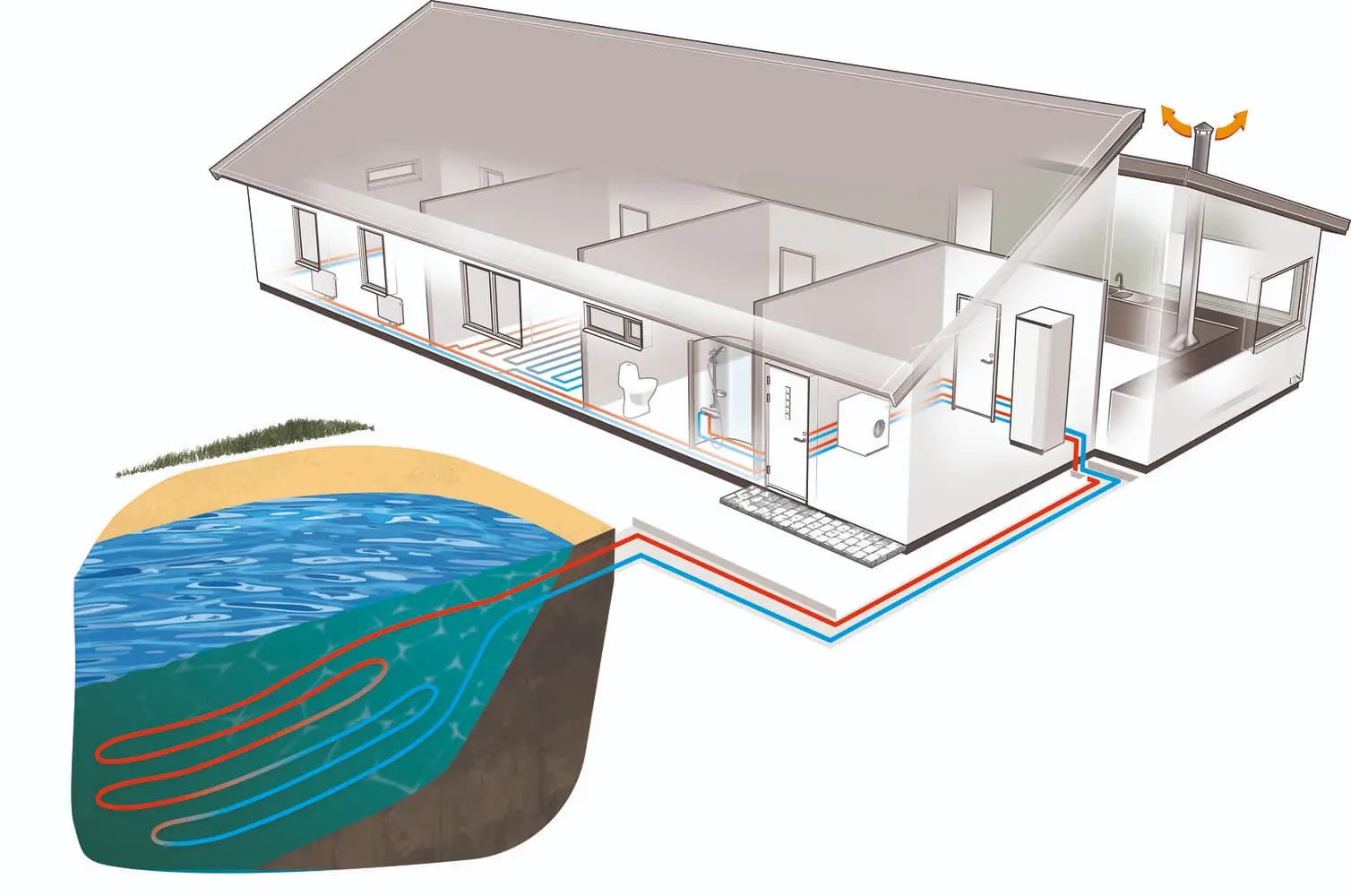 Ground source heat pump
under water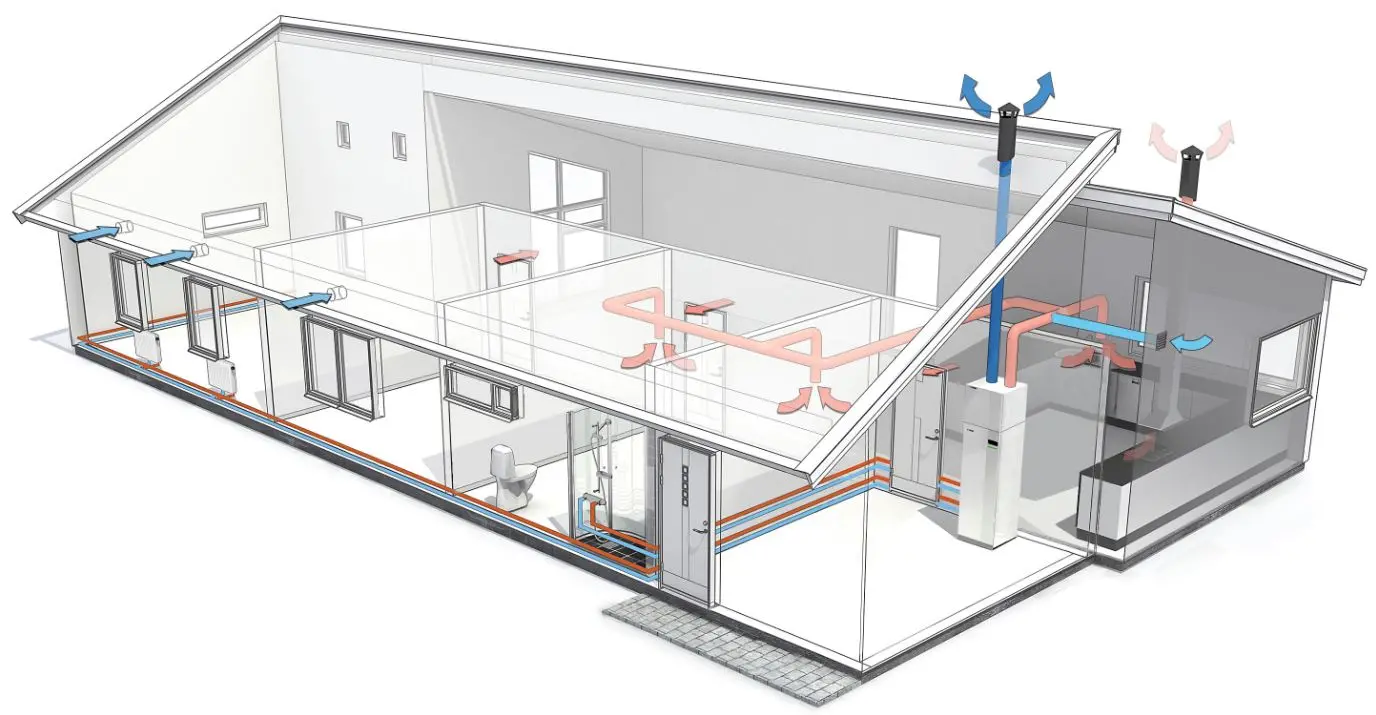 How exhaust air heat pump works
Find out how exhaust air heat pump works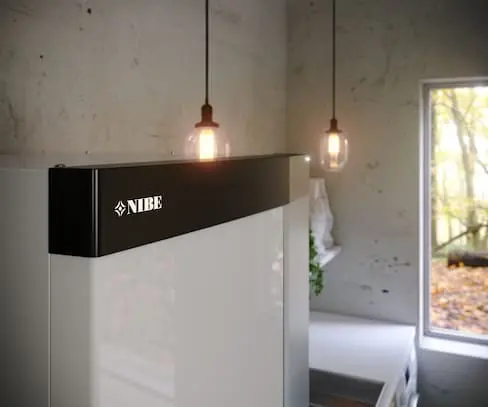 Latest NIBE products
Get to know the latest NIBE products that help build a sustainable future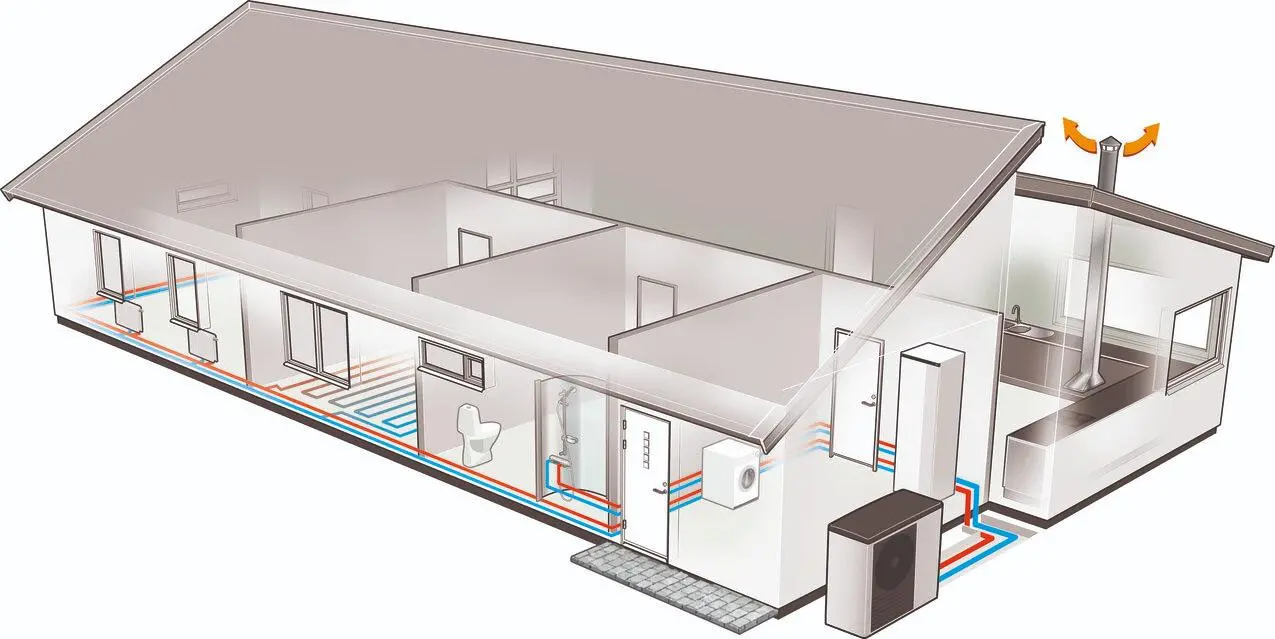 How air/water heat pump works
Find out how air/water heat pump works